Japan
Day 16-17: A Couple of Days in Takayama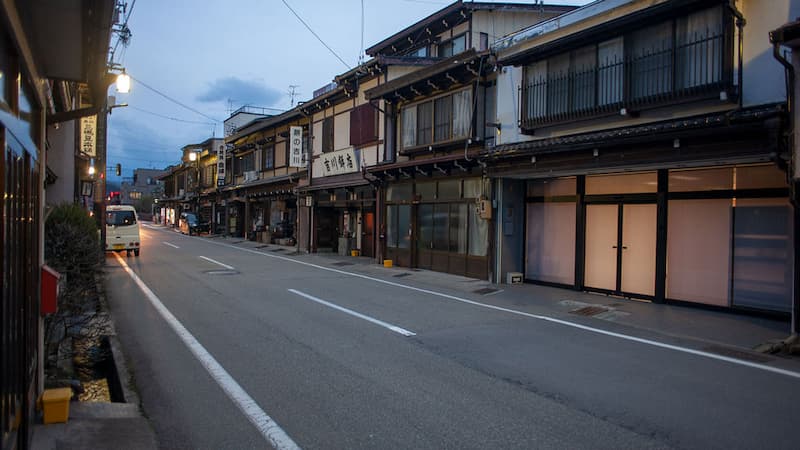 Kyoto was a beautiful city and after several days we had to say good-bye and make our way to Takayama, up in the Japanese alps. The trip from Kyoto to Takayama took almost 4 hours by train. So most of the morning was spent travelling. It was a very scenic and picturesque trip. We travelled from flat landscapes, past ancient castles, modern cities and up into the mountain areas. There were beautiful rivers that cut through the mountains. You could see large stones in the river being weathered down by the beautiful clear turquoise waters. The train seemed to follow the meandering river as if trying to keep up with some of the wild rapids or at times coasting with the tranquil flow of the river.
Takayama an unexpected city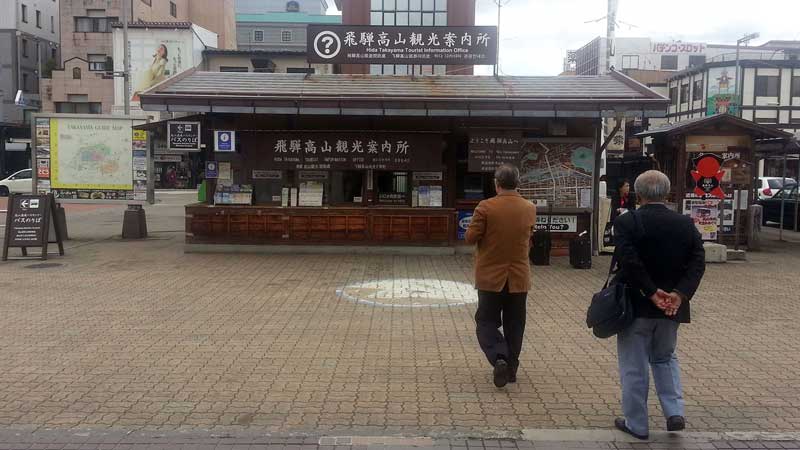 When we finally arrived in Takayama I was not sure what to expect. Takayama is a rural area to visit with many traditional buildings which are especially well preserved in the old town. However, when we arrived at the train station, I saw a modern city with many tall buildings and cars everywhere. As we (Linaka and I) travelled through the city to our Japanese style accommodation we noticed that parts of the city were modern while other parts were much older.
According to our guide book there are several good places to visit in the area. What is magnificent about Takayama is that it's surrounded on all sides by large mountains. For people that like the alps, this is a nice place to visit.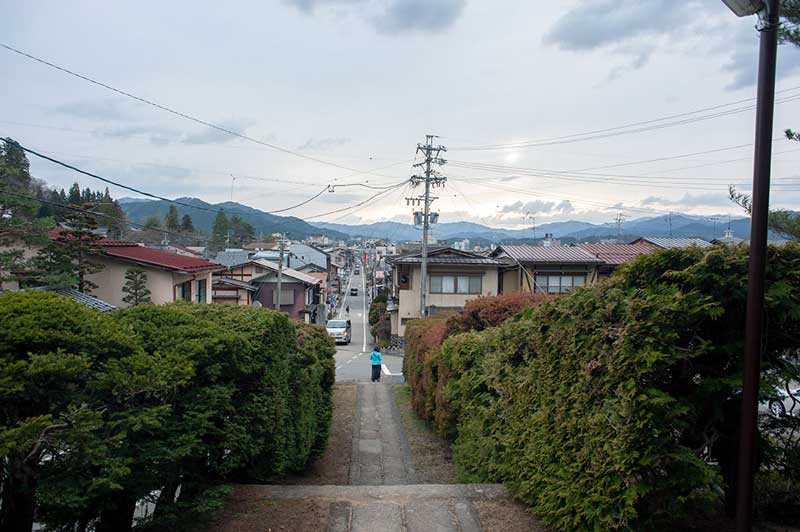 We spent the day exploring the local area, the shops and restaurants as well as the back streets of Takayama. What surprised me the most was how westernised many parts of Takayama is. There seems to be a heavy influence of French culture. Additionally, the tourist areas looked very western (European) and many of the tourist were speaking French. I almost forgot I was in Japan. Takayama has a high density of tourist from all over. As you walk through the tourist streets you can hear people speaking in French, German, Italian and English (British and American).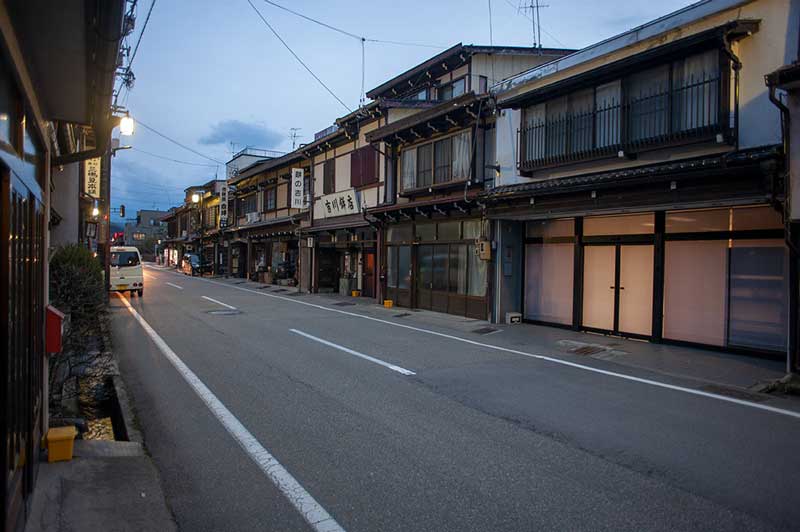 Even though there are a large number of tourist, most shop owners speak either Japanese or a little English. This means most of the tourist had to communicate in either Japanese or English. But it was still a good experience visiting the shopping/tourist districts.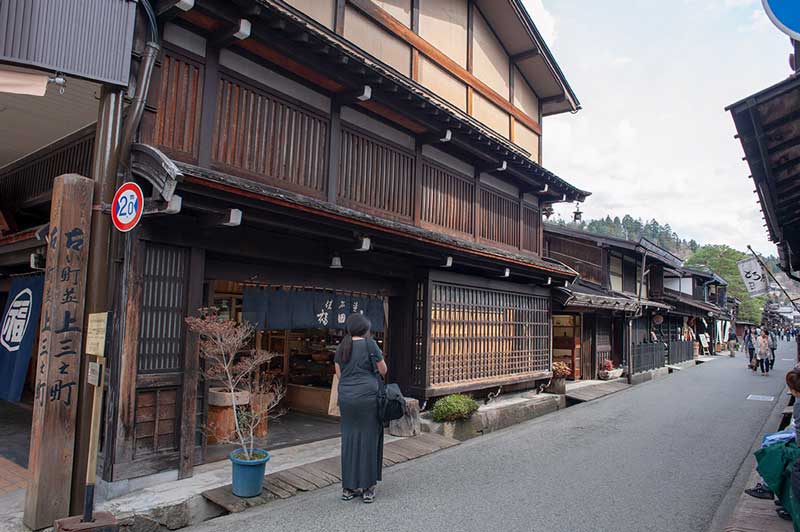 Searching for Hon-maru castle ruins
Our second day in Takayama was colder and rainy. The temperatures were expected to fall over night. Linaka was not feeling very well so we spent a little time shopping in the tourist areas in the morning and afterwards I trekked on my own up a hill in search of some ancient castle ruins.
Based on the local maps, there were some castle ruins for a castle called Hon-maru. I figured I would climb the local hill and find the ruins. I dressed up warmly, took an umbrella and spent an hour searching for these ruins through the woods on the hill. By the time I reach the location, I was a little disappointed by what I found.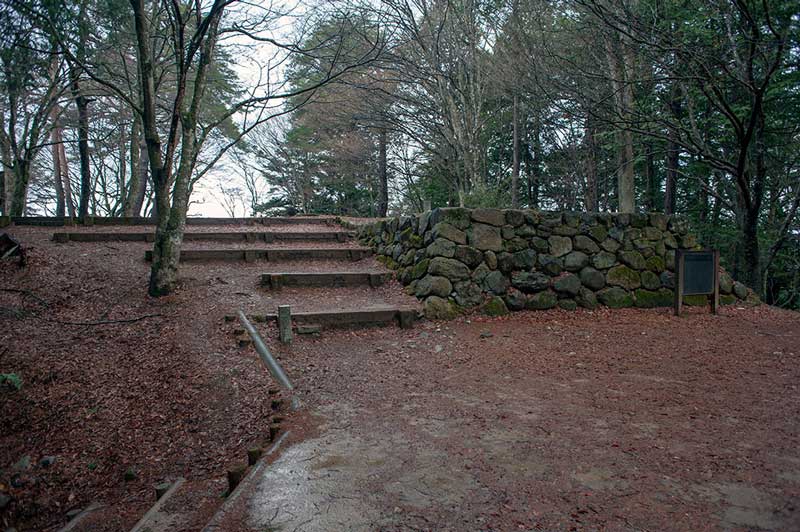 In England, when you see castle ruins, you normally see bits of high walls left over, parts of castles still standing and rubble everywhere. The castle on the hill was almost non-existent. If you were just trekking through the woods on the hill and had no idea there was suppose to be castle ruins there, then you could easily walk past them. All that was left were a few stones representing the base of part of the castle. There were some signs and a few makers on the ground which indicated where certain rooms were suppose to be. But the land was basically empty of a castle. Sadly, I had to make my way back down the hill without much to see. The only thing you could see were the travelled paths made by locals and tourist.
Conclusion
Takayama is a nice place to visit. There are tourist areas to visit and many restaurants that specialise in beef. We even got to eat at a local placed called "Center 4 Hamburgers". It specialises in delicious Japanese burgers made from local beef. There are also many antique stores where you can find some surprising old items.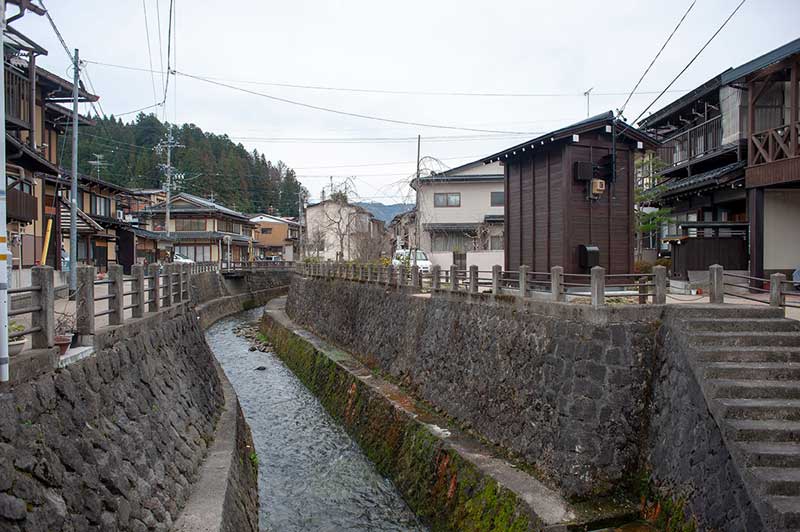 If you have enough time and the weather permits it, then there are several places to visit in the area including Shirakawa-go (famous for it's ancient farms). Unfortunately, we were not able to make this day trip. The weather got colder over night and the next day we awoke to a cold, cloudy and snowy day. Today we make our way out of Takayama and head to Kanazawa with a brief stop in Toyama. It's going to be another long morning travelling through the mountains, but it will probably be a nice trip to our next destination.