Japan
Day 2: An Afternoon in Akihabara Tokyo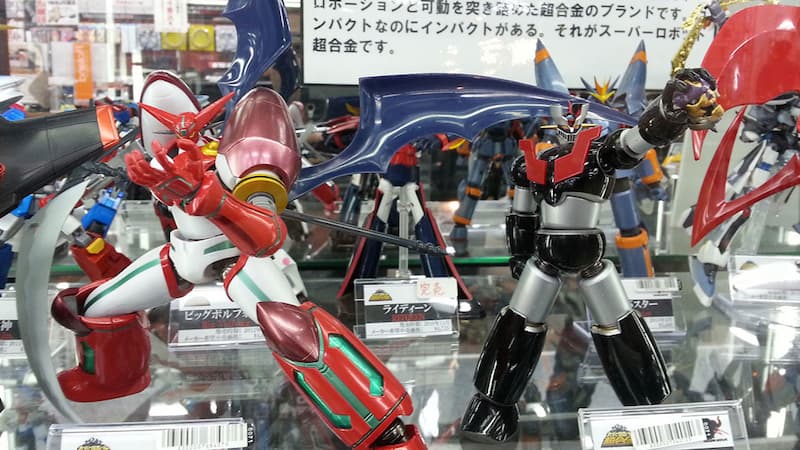 After spending our morning in Ueno, our tour guide Michiko took us to eat at the restaurants in Akihabara Tokyo. Because it was raining we only got to see one department store. Since we had never been to this area before, we did not know what to expect.
Michiko took us to Yodobashi Camera, a large department store with many floors full of technology. We spent about an hour in the food court eating some delicious cabbage and egg meals. Surprisingly, the combination worked very well. Watching the chef cook our meal on the spot was just as entertaining. Each table had a hot plate in the centre to cook a meal. Sadly, an image alone does not do the food justice, you have to eat it for yourself to know how good it is.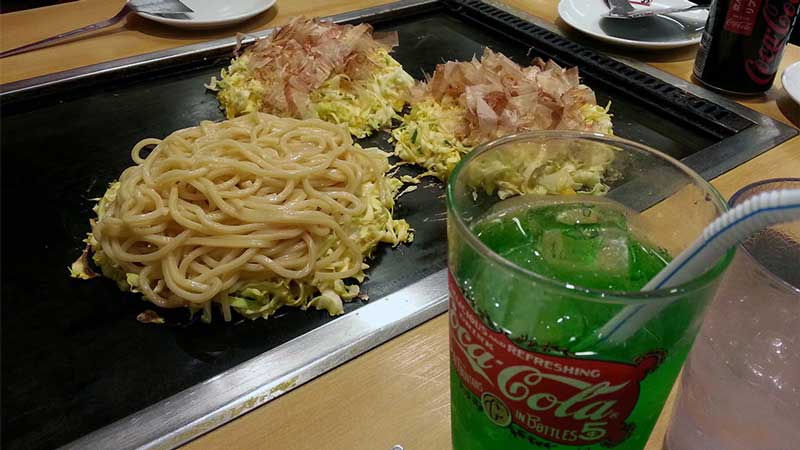 Akihabara toys, dvds and electronics
After lunch, we spent the rest of the day exploring the different floors of the store. There were so many movies on DVD and Bluray that it was hard to know where they began and ended. In addition to the movies there were many games for the latest xbox and Playstation systems. Unfortunately for us, most were all in Japanese. I considered buying a Dragonball z dvd, but there was no translation or subtitles in English and I just didn't know enough Japanese to understand it all.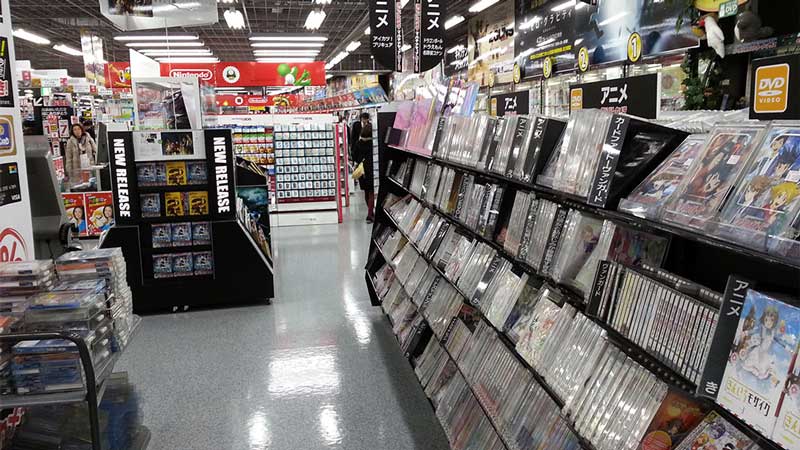 A Godzilla fan
As we walked through the models section, we saw everything from model cars to ships and many different robots. There were models for Gundam, Macross Universe and many old anime I used to watch when I was a boy. The detail of these models were amazing. But what stood out the most were the miniature models of Godzilla.
Ever since I was a boy, I had always watched Godzilla movies. And when we came to Tokyo, one of my missions was to find a statue or model of Godzilla. To my surprise and happiness, there it was. Not only did I find Godzilla, but also many of Godzilla's enemies such as Mega-Godzilla and many others. Sadly, I did not see a model of King Kong anywhere.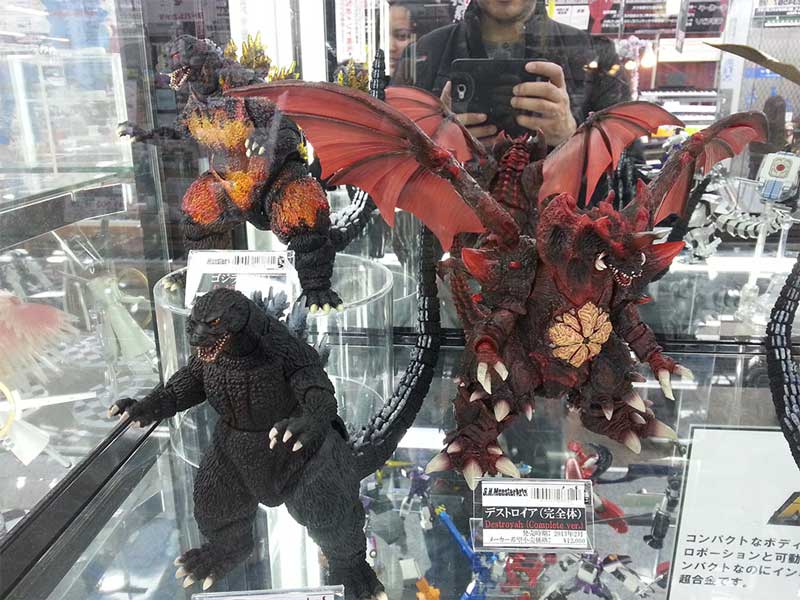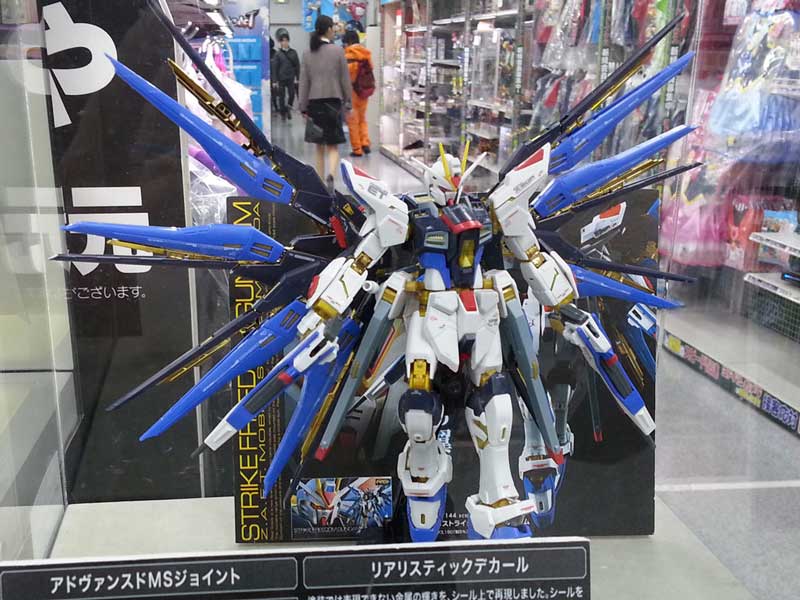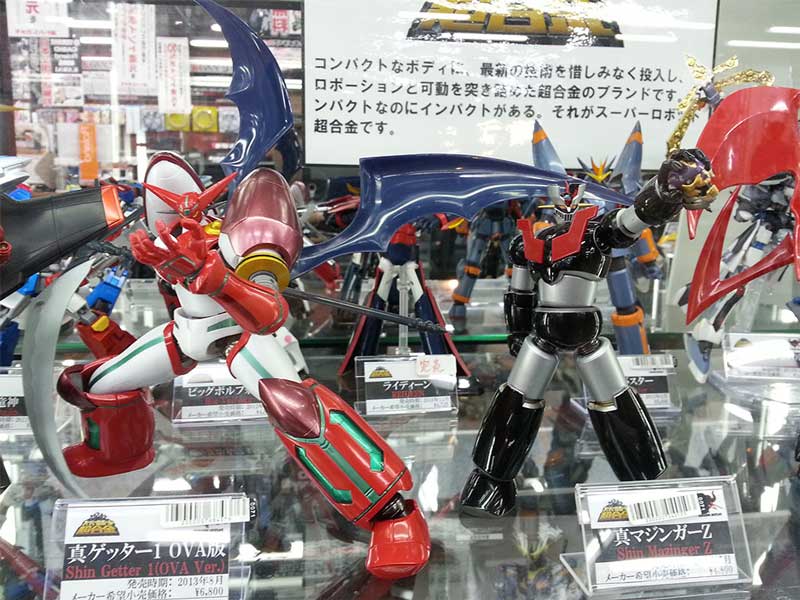 Besides that, I also saw models of old cartoons I used to watch on tv when I was a boy. For example there were many models of Transor-Z, the Japanese name for the model was different. Michiko told me that this cartoon is popular in Japan. There were also many Gundum and a live action film of G-force, a cartoon I used to watch.
Conclusion
We ended the day by leaving Akihabara and going to Ginza to look at some of the other shops. We actually didn't get to see Akihabara, we only saw one department store, it wasn't until later in the trip that we returned to properly explore the area.
In Ginza the shops ranged from clothing to tech (Apple store), but Linaka wanted to see the best stationary Japan has to offer. Overall it was a long and strenuous day.
We thank Michiko for a great day and rode the Tokyo Metro Ginza Line back to Asakusa. We got to the hotel and Linaka passed out for 3 hours. I stayed up for a while before I needed to take a nap. We got up in the evening and bought some donuts. Linaka found out that 7-11 sold corn dogs, a delicious American food that she fell in love with. It looks like we may be going back there to buy some more in the days to come.
Tomorrow we spend a day out in Nikko. I'm sure we'll have great pictures to share for this great trip. Stay tuned for the next posting.