Japan
Day 21: An Afternoon in Harajuku, Tokyo the Fashion Style Area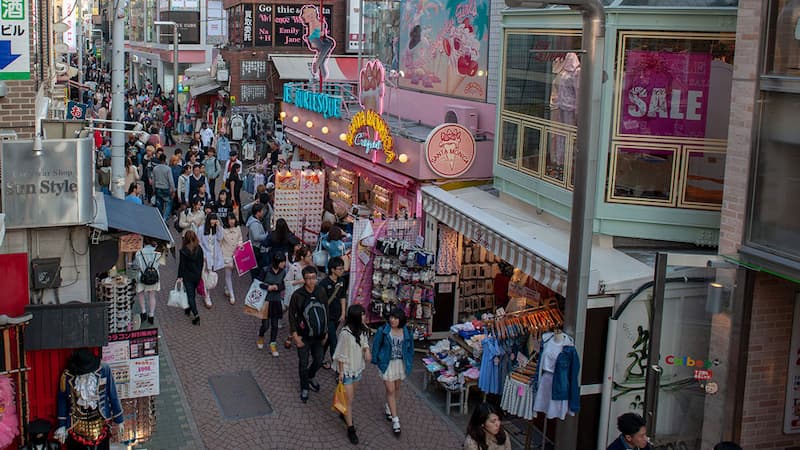 We had a fun time exploring Akihabara in the morning, but now it was time to visit Harajuku. I had heard so much about this area and I never dreamed of visiting it, but today was another fun day of sightseeing.
Harajuku a place for fashion and food
I had seen music videos and programs on television about Harajuku but this was the first time I was there. When Linaka and I arrived at the train station we had no idea what to expect. We did know that the area was famous for fashion, but we weren't sure where to begin.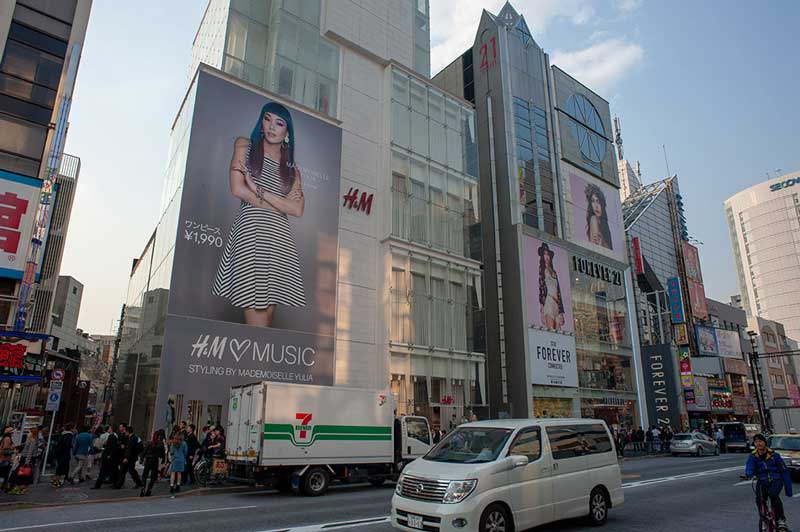 So we looked at the local map, couldn't read it but assumed that the main areas to visit were down the main street from the metro station. We then followed most of the crowds to see where they led us to. Our initial experience was seeing the major brands and department stores. I was searching for the backstreets that sold clothing and I'm sure Linaka was looking for the same. Our first thought was to go into a large department store. Linaka's thoughts were, "since we are here, might as well see what the stores look like".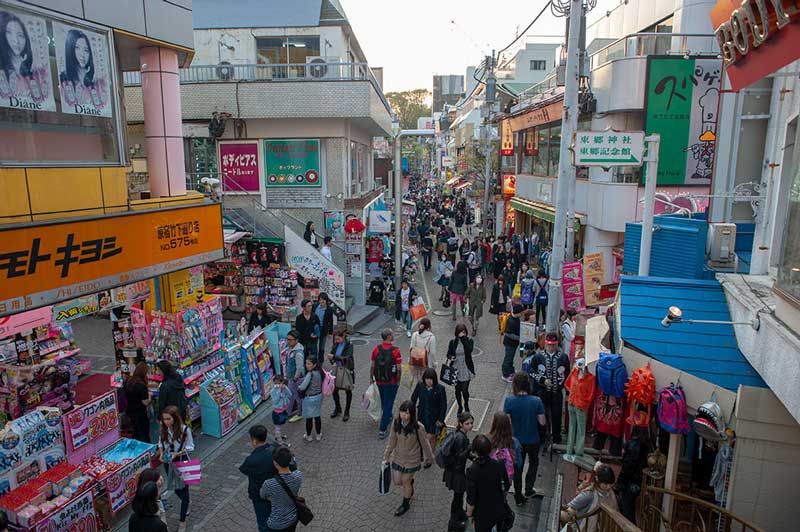 It was interesting to see, but after we explored the department store, we found our way to Takeshita Dori. This is what we were originally looking for, the main backstreets with small stores selling all sorts of fashion. Apparently, this is where many of Japan's fashion trends come from. In addition to the clothing shops there were many food places selling unique foods. Something else we learned was that Takeshita Dori's shops are targeted to a teen audience while the main streets in Harajuku are targeted to a more adult audience.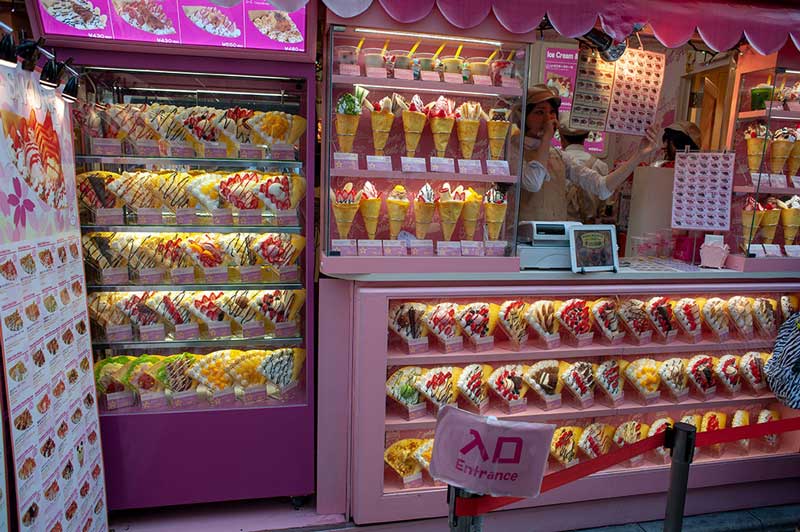 Conclusion
Visiting Harajuku was a quick and final visit on our last day in Japan. Unfortunately, we missed the big dress up day. Seems that each Sunday teenagers meet up and dress up in unique outfits. The first week we were in Tokyo we missed this and this time around, we also missed it. But it was still fun to visit Harajuku and see what it was all about. Besides fashion and food there are other things to see, such as temples. For anyone that likes fashion then Harajuku is a must stop place on any Tokyo trip. Tomorrow we leave Japan and return to merry old England. It has been a great trip, a great adventure and a destination we will probably return to again in the future.