Japan
Day 4: AnimeJapan 2014 in Tokyo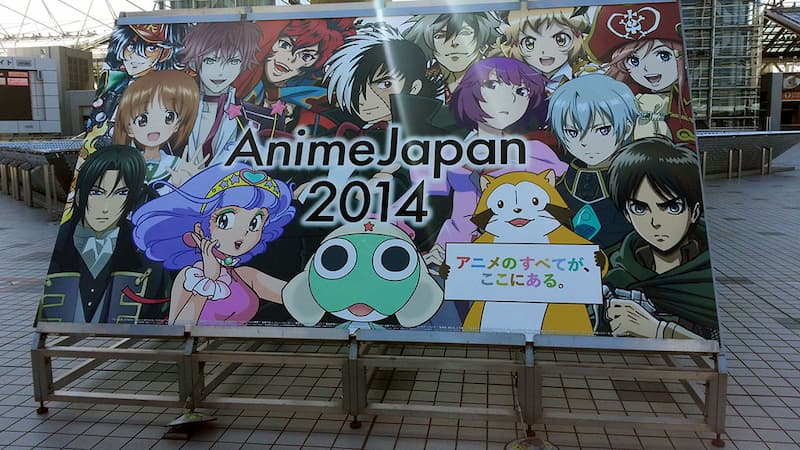 Today marked the first day of AnimeJapan 2014. According to Japan Guide, up until 2013 it was previously known as the Tokyo International Anime Fair. Since Linaka and I had been to other conventions we expected something similar to MCM London Comic Con. We also considered ourselves quite knowledgable in various anime; however, after attending AnimeJapan this weekend, we realised how much we did not know.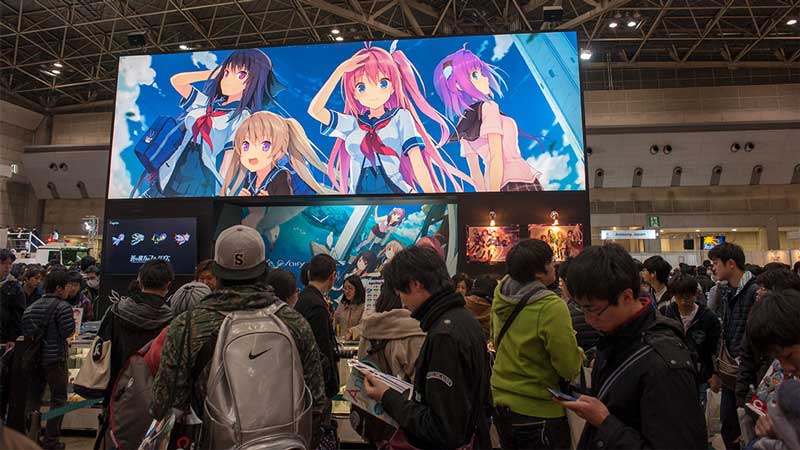 Read Linaka's great article about our day at AnimeJapan here.
Arriving at AnimeJapan 2014
We arrived at the location for AnimeJapan 2014 a little later than expected, but when we got there we thought we were still early. It did not seem full at all. From our point of arrival, it looked like people were just getting there. We took our time and took a few pictures. Since we didn't know how to properly communicate and ask where the entrance was. We kinda guessed our way to the entrance.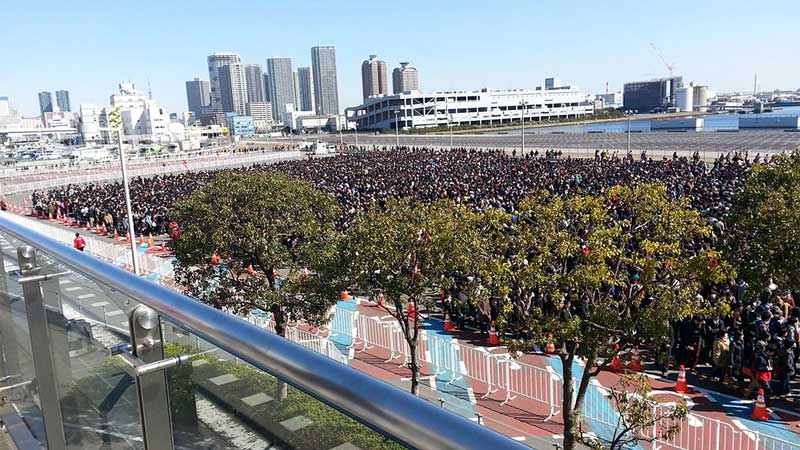 By the time we found our way to the entrance, we were shocked by how many people had showed up. There were several hundred local and foreign visitors waiting to get into the convention. People lined up in several rows and were slowly herded through blocked off winding paths that led into the main building. We stood outside for quite a while before we managed to get in.
What AnimeJapan 2014 was like
In order to explain what the convention was like, I need to explain what our experience at MCM London Comic Con was like. Linaka and I are both anime and sci-fi fans. When we attended MCM London Comic Con we expected to see lots of anime and sci-fi exhibitions as well as celebrities there. What we saw were many vendors and a heavy emphasis on merchandise for anime, cartoons, sci-fi shows and movies. Additionally, many fans dressed up in cosplay (costume play) of their favourite characters (tv shows, movies, cartoons and anime). We got to see previews of shows and movies to come as well as many comic book vendors and artist. Lastly, we also had the opportunity to get autographs from celebrities and get pictures taken with them.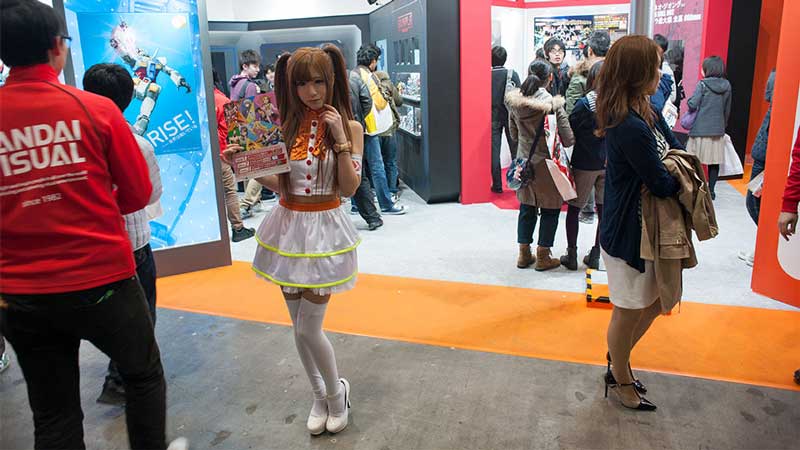 So when we went to AnimeJapan 2014, we expected something similar to what we had seen in London. What we saw was something completely different. The convention showcased many anime booths and many shows which neither of us had ever heard of. Many fans would cheer and queue up for anime shows we had never heard off. There appeared to be concerts, anime clips and voice actors present. The only anime we did recognise could be counted as just a small handful. Being there made us realise that the amount of anime we have been exposed to in London and the USA are just breadcrumbs compared to the vastness of the anime universe we experienced at the convention.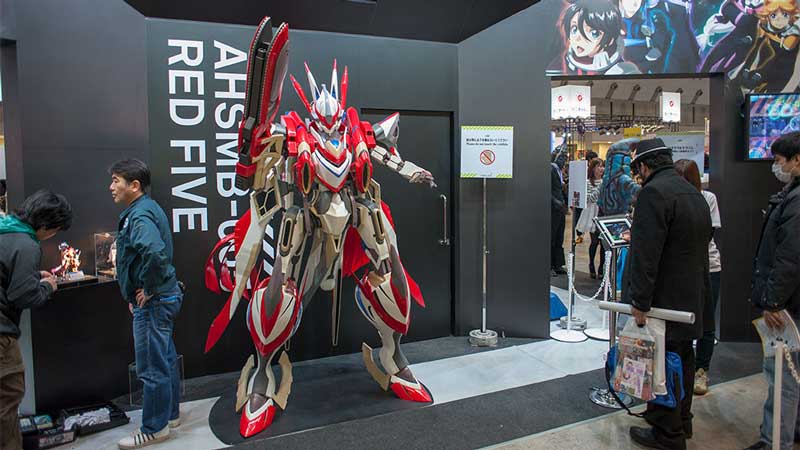 We expected to see lots of merchandise, but instead the emphasis was on exhibitions and concerts. What was interesting was the fact that there were cosplay locker and change rooms available for people that wanted to dress up. It was difficult to distinguish professional cosplay people from fans. It also seems that you could rent a costume and dress up if you didn't bring one along. There was merchandise for sale, but not as much as we had expected.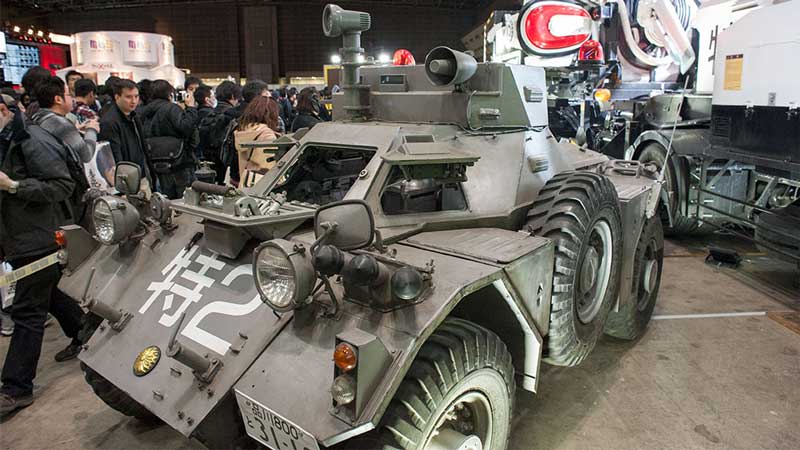 Conclusion
Overall, the experience was great and completely different from what we thought it would be like. My advice for anyone that wants to go to any future AnimeJapan conventions is to get there as early as possible. Getting there late will mean waiting in long queues and working hard to get around the convention since many areas get over crowded. But if you like taking pictures, there are many opportunities to take them as you walk around.
Tomorrow we are going to go to an antiques market and then we will be leaving Tokyo and going to Hakone and then to Osaka. I am not sure if we will have easy access to the internet at our next location so stay tuned for my next blog update as soon as I can type and upload it. If you have been to previous Tokyo anime conventions, feel free to share your experience in our comments section.