Japan
Day 8: Exploring Osaka Japan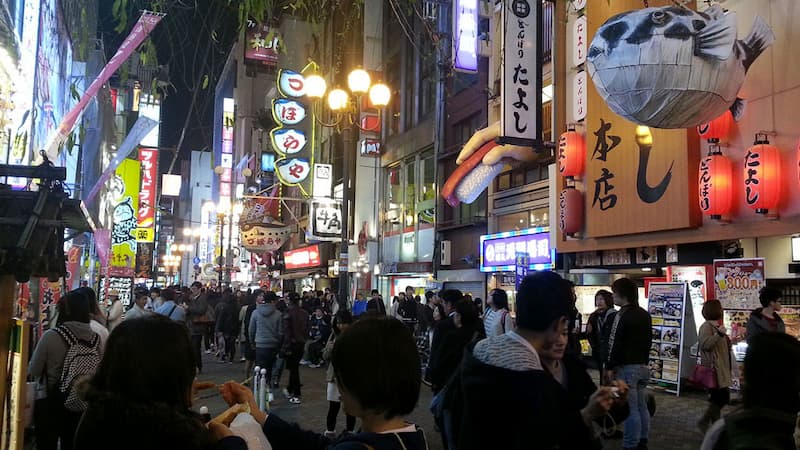 Today we explored Osaka. The forecast for the day was rain, but we didn't let that stop us from going places. I had never read or heard about what to expect from Osaka. When Linaka and I first arrived we headed towards our hotel. We never realised how busy and crowded the streets could get. We stayed in an area called Dotombori and we soon found out why the area got so crowded during the day and especially at night.
You can also read Linaka's post for this day: Osaka Castle, Namba and Nightlife.
Exploring Dotombori in Osaka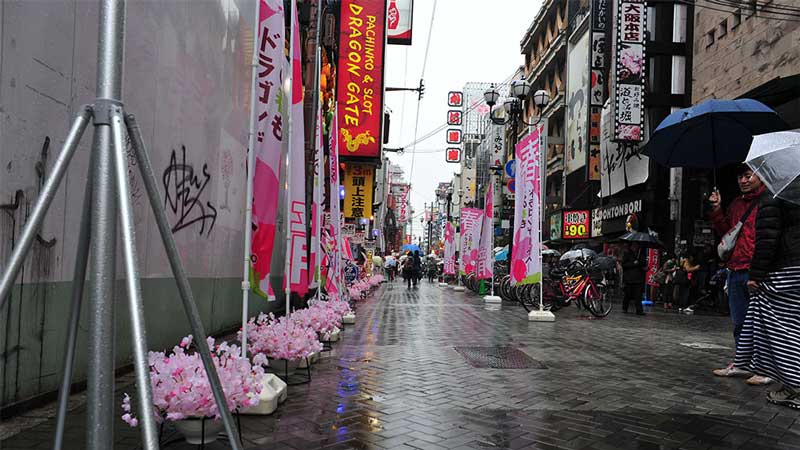 Dotombori is a very popular area filled with many restaurants and shopping stores. There was even some kind of theatre there, maybe a kabuki theatre. We also saw a cinema in the area. We explored the restaurants and the stores looking at the electronics. Amazingly, electronics is so much cheaper than that found in the UK. For example an iPad mini in the UK costs about £249, but in Osaka after converting the yen to pound sterling the price for an iPad mini is about £170. Way cheaper than we had expected. Many of the products were very tempting to buy.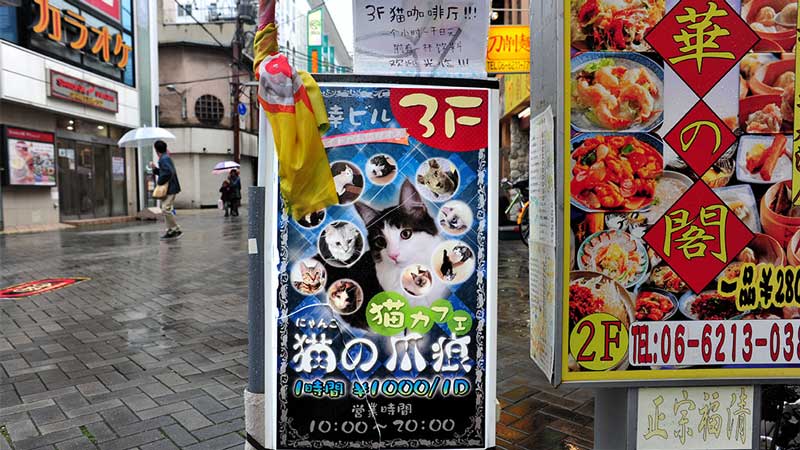 As we explored we even found a neko-cafe (cat cafe). I assume you go in, have tea and pet cats. I even saw a girl dressed in a sorta cat-maid outfit handing out flyers. We didn't go in but it was fun exploring the area.
If we didn't have a guide today we probably would have stayed in Dotombori exploring, eating and shopping, but Linaka had a Japanese correspondence friend which showed up and was kind enough to show us around. He even helped us get to Osaka castle.
Finding Osaka castle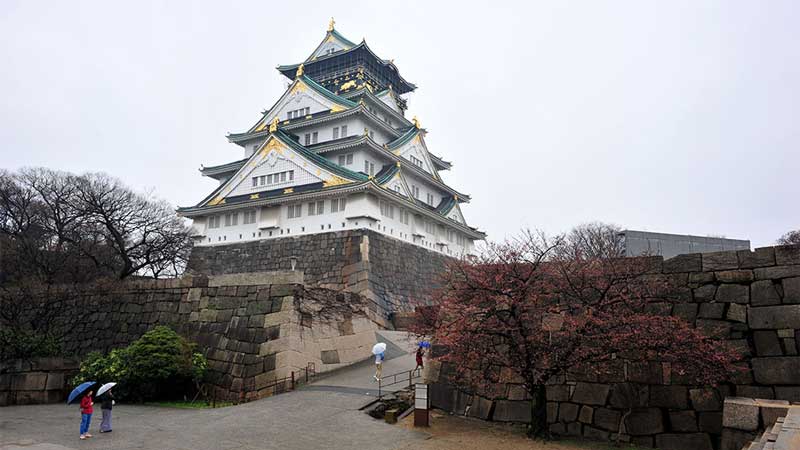 I have to admit that if our guide/friend was not here today, we would have gotten lost in the subway system or we would have simply given up finding Osaka castle. To get to Osaka castle from Dotombori we had to take a couple of subway trains followed by a long 20 minute walk. Well it seemed like it took about 20 minutes to walk there. But once you get to the area, you still have to find the castle. Osaka Castle is located in a park area behind a wall that hides it from a distance. You have to cross over a couple of bridges just to get to it. It seems like a well protected castle; however, according to it's history it was burnt down a couple of times.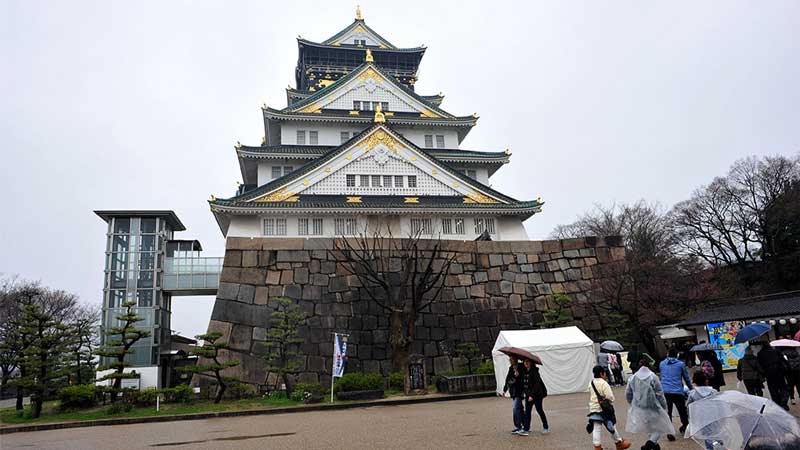 Osaka castle was more magnificent than Odawara castle. Both are beautiful, but there is something about Osaka castle that makes it awe-inspiring. Inside is a museum which sadly limits the photography you can take, but it was nice to see the exhibits. Most of what you see are samurai armour and ancient scrolls which give accounts of battles, weapons usage and other documents such as letters sent back and forth between people. It is an 8 story building and we climbed 8 flights of stairs to get to the top and take some pictures from the top of the castle. The elevator was inaccessible from the top of the castle so we had to take the stairs back down to the bottom. It was a tiring effort but we made it. By the time we made it back to our hotel that day we were both very exhausted.
Conclusion
Exploring Osaka is a nice place. The areas we visited were very vibrant and busy. The food is very popular and some of the products are very cheap there, especially electronic goods. There are many places to visit and if you like castles, Osaka castle is magnificent. Although it was a rainy day, we still had fun exploring. Tomorrow we head out to Hiroshima and our next destination.