Japan
Day 1: First day in Asakusa, Tokyo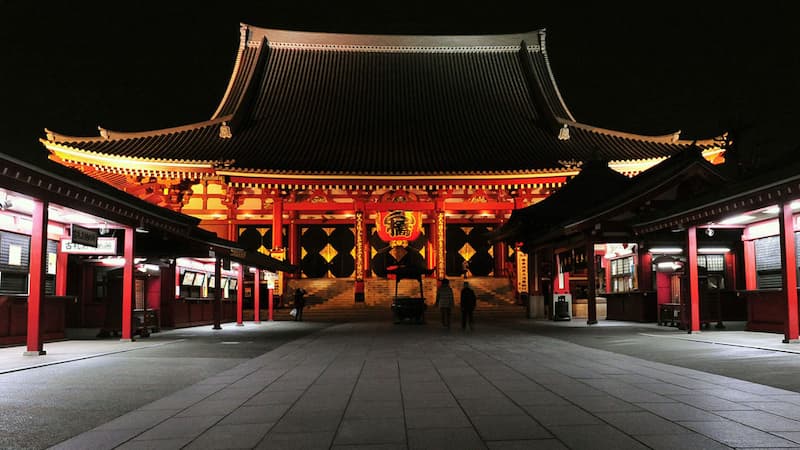 Linaka and I had never been to Japan before. The bus ride from Nartia airport to Asakusa, Tokyo was a long one. The journey from the airport slowly revealed parts of the city; however, there were sound barriers on the highway which blocked our view. It was not long before we arrived in Asakusa, a district of Tokyo, most famous for its Senjouji temple. It is also known as "low town" or "old town".
It was beautiful as if we had found ourselves caught between ancient and modern times. You could easily imagine Samurai walking around the area. Besides the temples, there were many shops, restaurants and tourist attractions. At the end of a street we could see a small amusement park in the area.
Asakusa, Tokyo during the Day
We had a great time exploring the area. Somehow we managed to fight off our jet lag. We arrived around 11 a.m. in Asakusa and check-in wasn't until 2 p.m.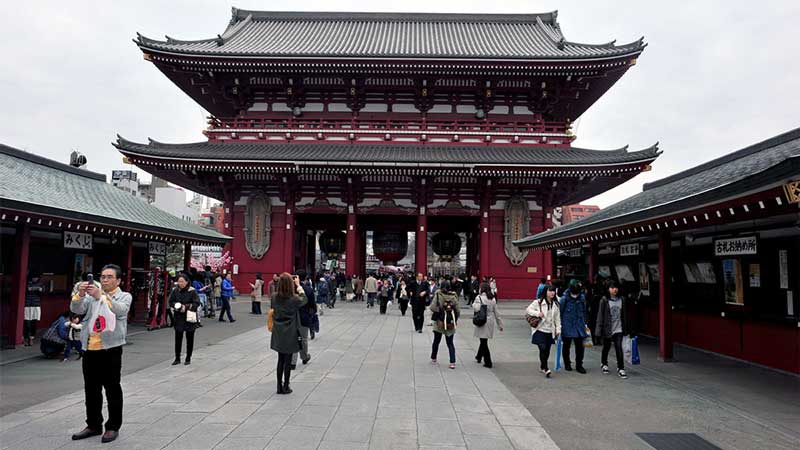 I was amazed by the number of sword shops in the area. They catered primarily to the Kabuki theatre but also to tourist. Some shops even sold novelty umbrellas that looked like samurai swords.
Almost like a stereotype, there were many rickshaws transporting people around. For some reason I thought rickshaws were only used in China. One thing that stood out were the sales of ninja shoes. I thought of buying some.
Besides all the amazing Japanese shops and restaurants we also noticed McDonalds and Burger King. It was a reminder that the Western World still had its influence on Japan. I suppose if you really want to eat a burger you can always visit a place you are familiar with. Overall, it was great sightseeing during the day.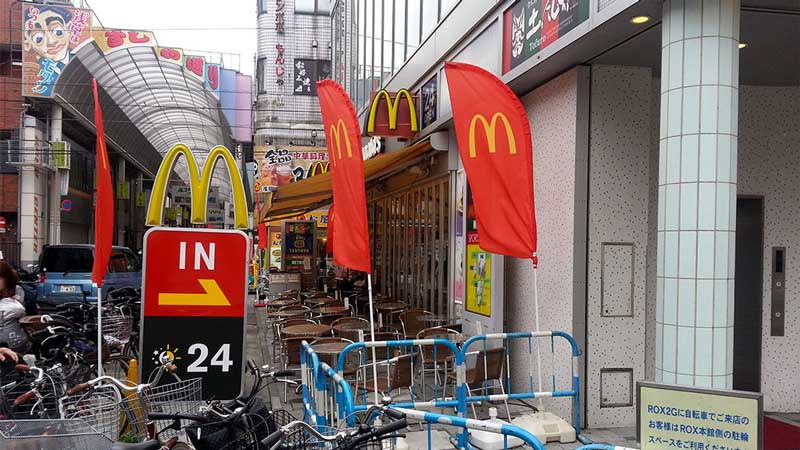 We must have been so tired that when we tried to communicate with people, we had forgotten some of the Japanese we had learned prior to the trip. The one word I kept hearing all day was kudasai which means "please". I am sure after a nights rest we'll start to get back on track and by the end of the trip we will be communicating fluently in Japanese.
Unfortunately, jet lag caught us by surprise and we napped for 5 hours once we checked into the hotel. Luckily Linaka woke up early enough for us to go eat some dinner somewhere and explore the night life.
The night life
I was amazed by how stunning Asakusa looked at night. I thought the lights and signs everywhere made everything look so cool. We explored different streets and stores. We even stopped by a place called Mister Donut. The donuts tasted different from those in the USA or the UK, but they were nice.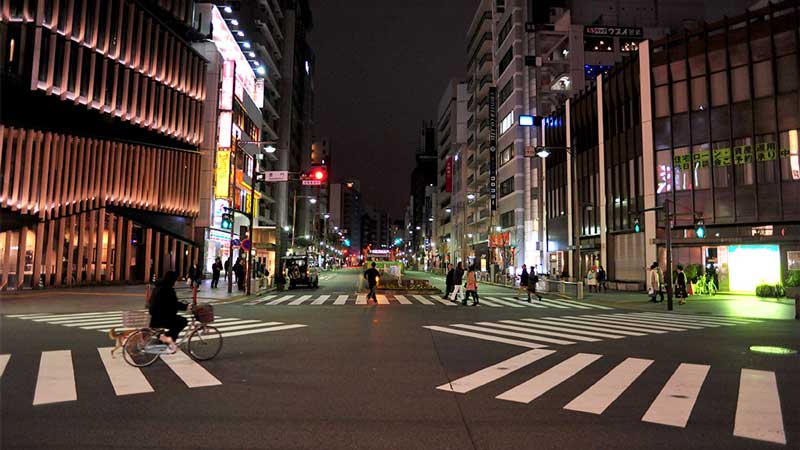 There were bars, restaurants, karaoke and super markets to explore. Not realizing what time places closed at night we accidentally stumbled into a noodle bar that looked delicious. Linaka and I went in and the chef said something in Japanese, gave us a menu and pointed us out the door. It took us a few minutes to figure out that we needed to get a ticket for the food selection from the vending machine outside.
Apparently, you make a selection from the vending machine, pay for the food, then go inside and hand the cook your ticket. Then he cooks and serves you. It was kinda strange, but interesting. However, we got there when they were about to close. Linaka managed to remember the phrase, "what time do you close" in Japanese. The cook kindly told us that he closed at 8:30 p.m. and he was kind enough to served us. We were there eating at 8:40 p.m. The food was delicious.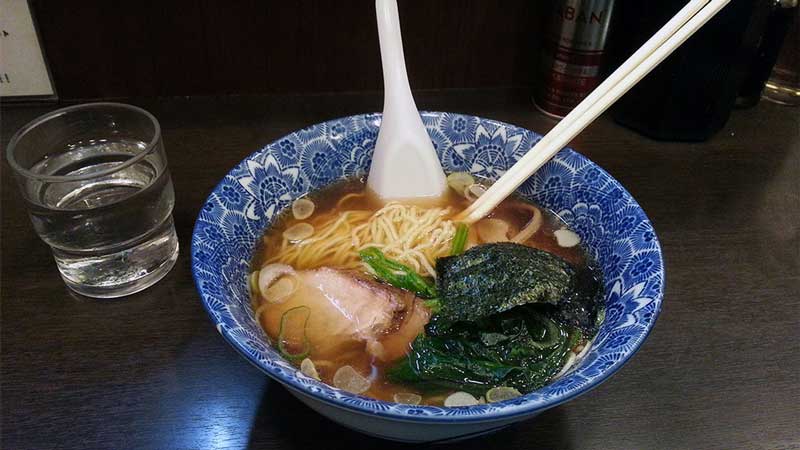 We returned to Sensouji temple and took some night shots with our cameras. My photography skills were that great yet and Linaka was doing a great job of showing me some cool tricks. We ended the night by further exploring around Asakusa and then headed back to the hotel to get some rest.
So what will tomorrow bring
Tomorrow we will meet our local guide arranged by Inside Japan Tours. Since we were on a self-guided tour we decide what we want to do, but our guide will bring us up to speed with Tokyo, it's transport systems and other things we do not know. So stay tuned for another interesting day in Tokyo.