Japan
Day 5: Hanazono antique market in modern Shinjuku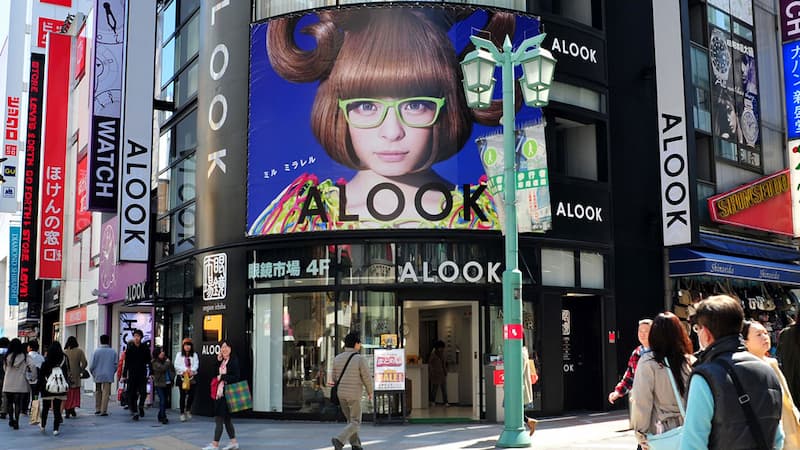 Today we checked out of our hotel (the Richmond hotel) in Asakusa and made our way to Shinjuku in search of the Hanazono antique market. It was our last day in Tokyo and Linaka was in search of a kimono. I was in search of a scarf because my neck was feeling cold. It was not difficult getting to Shinjuku station from Asakusa. We took the subway (Japan Metro) to Kanda and then changed over once to make our way to Shinjuku. Once there we struggle a little to find our way, but after asking for directions, a kind young man showed us the way.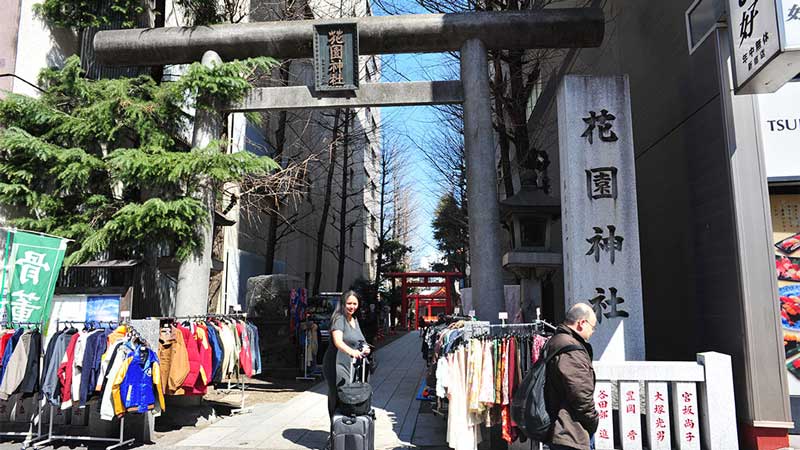 Hanazono antique market and shrines
The main point of visiting the antique market this morning was to look for a kimono for Linaka. I was mainly sight seeing and being a tourist. I also wanted to find a scarf for my neck, but sadly none of the vendors there sold any.
The great thing about market is that it was located in Hanazono-jinja. In other words, there were several shrines in the area as well as several torri gates. I wasn't expecting to see people praying at the shrines since there was an active market, but people would come and go to each of the different shrines. At some point, someone would rattle the long rope of the main shrine and make some noise while they prayed. At another shrine, someone would bow before walking through the torri gates and then pray at the other end. Each shrine seemed to have it's own ritual before approaching and praying.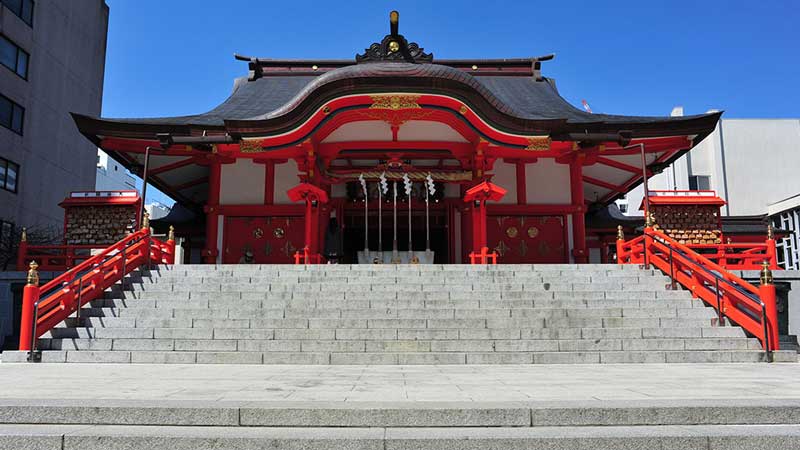 One of the shrines appeared to have the figure of a fox with her cub. I am not sure what the story is behind this shrine. But it was interesting watching people praying at it. It didn't matter what age the people were, young and old, they all prayed there.
The market was fairly active with several vendors in the area selling mostly antique and second hand goods. Interestingly most of the people visiting the market were foreigners. Linaka whispered to me saying she thought it was a tourist market. We were looking for a kimono and there were several people selling them. A few people were selling newer kimonos. Linaka found an old lady selling more authentic kimonos by one of the colourful shrines. She wanted to haggle with the lady, but she seemed to be very kind and although Linaka tried to communicate in Japanese, the lady was kind enough to speak in English to help her understand.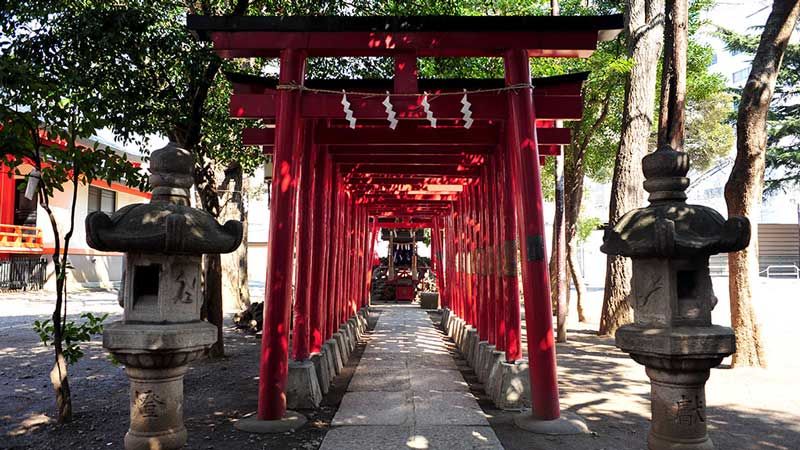 I was surprised that she spoke English. I assumed that the older generation of people did not speak much English. However, since it was a market and most of the visitors were foreigners, it would make sense that the vendors at least knew some English to help sell to them. Linaka was so pleased by the pricing of the kimonos that she purchased 3 of them with 3 obi's. The old lady was very grateful for the purchase and she even gave Linaka a free bag. Linaka smiled and walked away a happy customer.
Exploring Shinjuku
After that we looked at the other vendors and although there were interesting items for sale, we did not have much room in our travel bag after Linaka packed away her 3 kimonos. We soon left the area and explored Shinjuku. I was surprised to see a KFC, a Baskin Robin's and a few other stores that are common in the UK and US. As we explored the back streets we found a comic store.
I thought the comic store was a comic book store, but instead it was an anime store. They sold manga, candy, food, magazines, videos and much much more. Outside were small coin operated machines which gave you trinkets. Inside the store was big with many aisle of books and merchandised. The store was so popular with many young people crowding the isles. Across the street was another comic store but that one was pretty empty. The one we walked into seemed very popular. We ended our morning by having some drinks and cheese cake at Starbucks in Shinjuku station.
Conclusion
Hanazono antique market was nice to visit and a great bargain place for kimonos if you find the right vendor. Additionally, you can find many other antiques, books and scrolls. Besides the market place, if you are interested in shrines, there are plenty of them there. If you are interested in exploring Shinjuku there are modern stores everywhere. So there is always something to see and places to go in Shinjuku. One thing that stood out in Tokyo was the number of bicycles everywhere. While in Shinjuku you could see them on the sidewalk. But the thing that stood out more than the bikes was the fact that none of them were locked down. In London, people are constantly securing their bicycles, but in Tokyo no one secures them. They just leave them. Seems like there is no need to secure the bike because no one takes them. It's quite a different culture here. In my next post I will talk about our trip from Tokyo to Hakone and the lovely accommodation in a traditional ryokan.