Japan
Day 19: Kanazawa a Fun and Rainy Day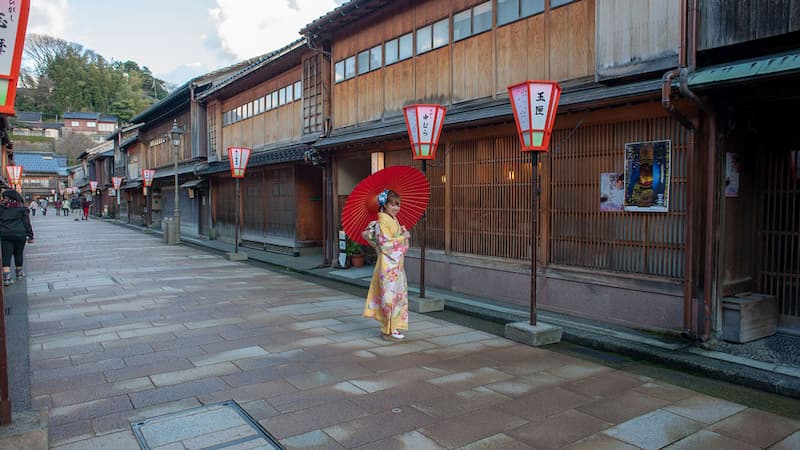 Today started off cold and rainy, but it turned out to be a nice day. Although we froze through most of the day, we had a lot of fun going to various places. The best way to explain this day is with the following words: ninja temple, pottery, Kanazawa castle, local markets, geisha district and a tea house. Sounds like a lot to do in a day, but it was fun and enjoyable.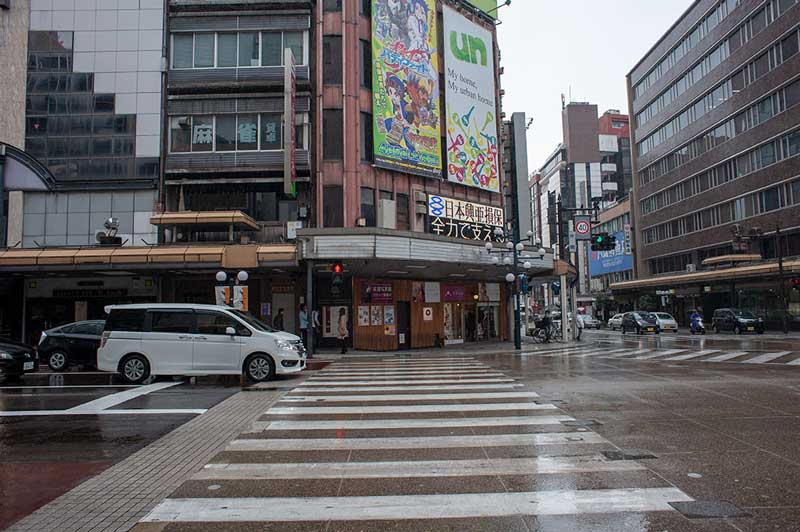 Kanazawa's Ninja Temple
This morning we had a reservation at Myoryuji Temple also known as the Ninja Temple. It was a short walk from our hotel and being called a ninja temple it was almost hard to find. We had to read our map and find some backstreets that led to the temple. Along the way there were various other temples and shrines to distract us.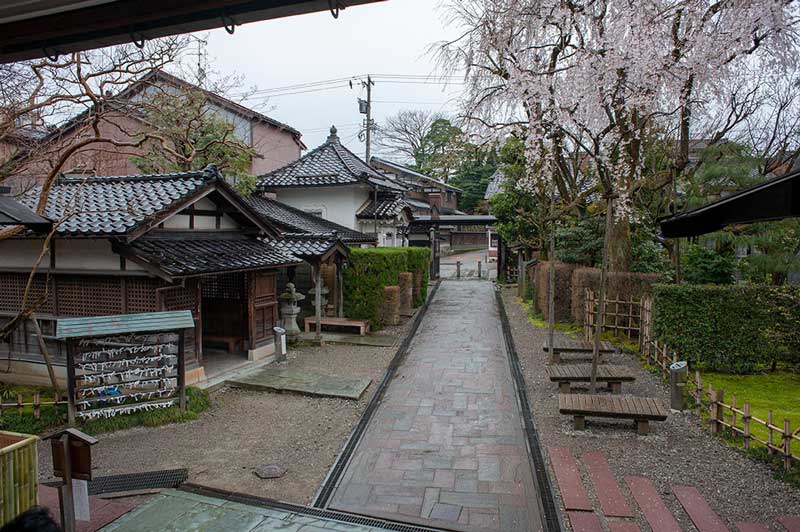 However, we found the temple and made our reservation. We took some pictures of the outside. Unfortunately, there was no photography allowed inside the temple because it was forbidden by the ninjas. The building was no more than 3 stories tall and based on a law created by the shogun many years ago, no building could have more than 3 stories. In order to get around this rule, hidden passes and door steps were created. The temple has 23 rooms and 29 stairs. Certain parts were restricted because it was dangerous to wander through the building, not because of the hidden traps but because it was just an old building.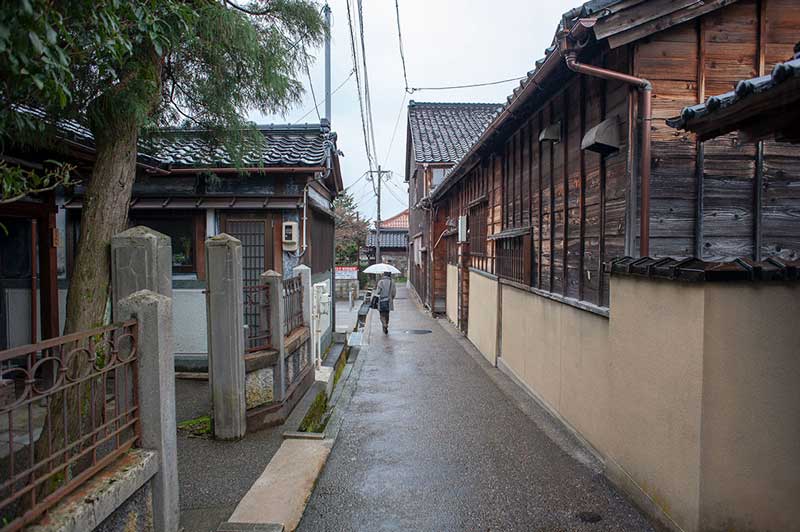 The tour through the temple was a great experience. The guide giving us the tour was not able to translate anything into English, but we were given English guide books. The temple was mainly used as a way to guard Kanazawa castle. Apparently there was a water well which you could escape through and would take you straight to the castle. However, no one has tested this theory out so it may or may not be true.
The Ninja temple was fun, but in the end we found out that it had nothing to do with ninjas. It was called the ninja temple for all it's hidden doors and passages. It was constructed as a means to defend the building and Kanazawa castle. Even if it wasn't a real ninja temple it was still a great place to visit. The real ninja was Linaka because she managed to snap a pictures inside the temple without being seen.
Finding a local Pottery maker
Our plans changed slightly as the day progressed. Linaka wanted to find a local pottery maker just to see how they do their work. We went on a quest to find this building and after travelling through several backstreets we finally found it. The pottery service and classes were closed because it was Sunday, but the main area was still open for the sale of custom pottery. The CEO of the company was nice enough to give us a tour of his facilities and tell us more about his business. It was interesting to see and fun to explore.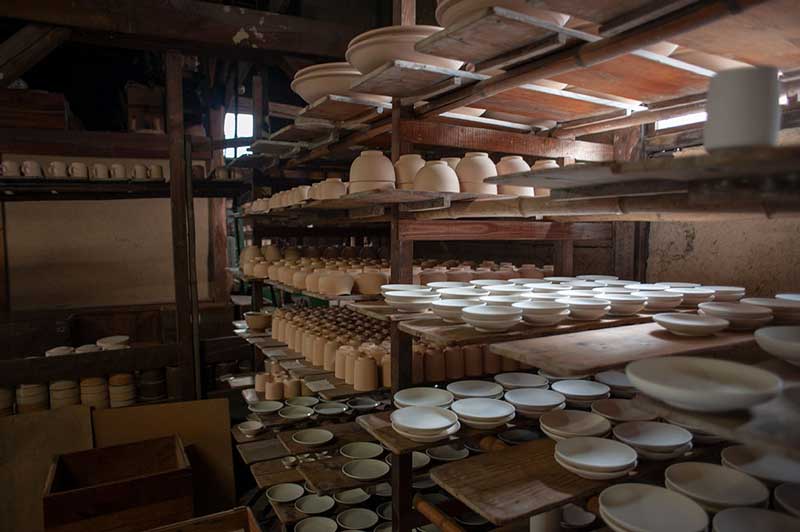 Kanazawa castle and local markets
Once we finished at the pottery place, we needed to head to Kanazawa castle. We found a local taxi in an isolated area. We weren't sure if he was on a lunch break, but after a small struggle communicating we were able to ask him to take us to Kanazawa castle.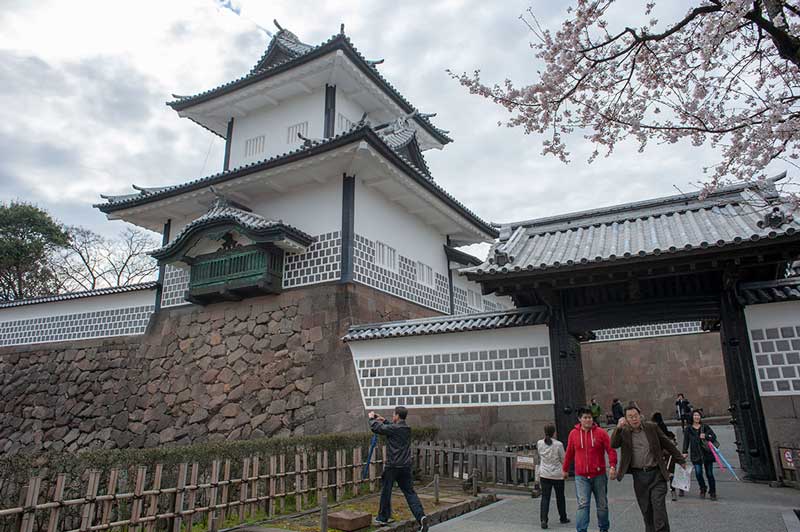 The day went from rainy to sunny to rainy to sunny. It remained cold and windy. We explored the local markets, even a small museum, but mainly the market places and local shopping areas. There were many trees blossoming everywhere. The whole area was covered in pink foliage.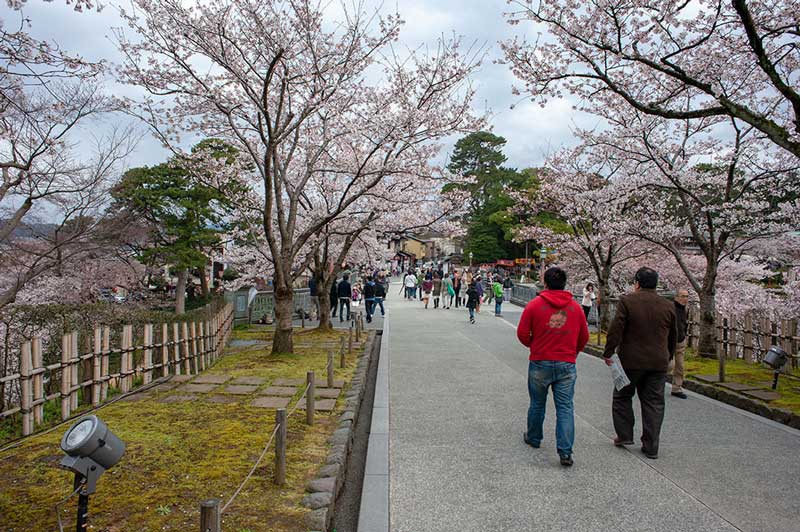 As we made our way to Kanazawa castle we took pictures from every angle we could see. It was a beautiful site. The castle itself was huge with a large main entrance. Like previous castles we had visited there was also a moat around the castle.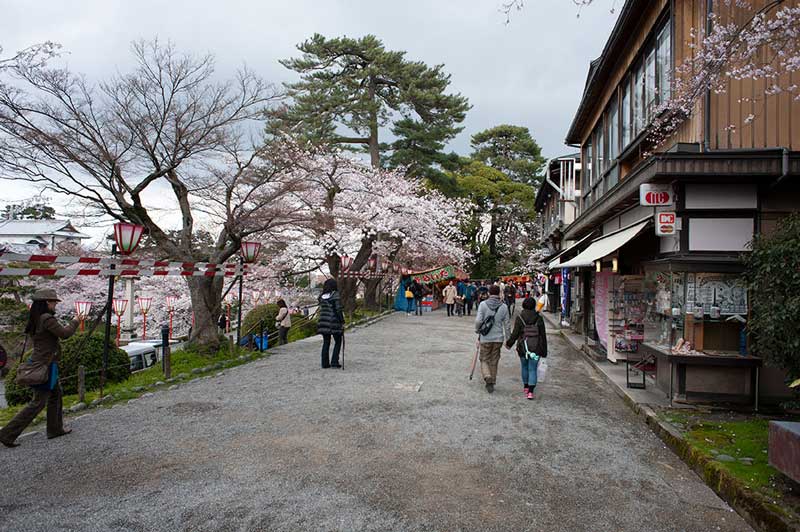 The local markets allowed us to taste some of the local candy and food. Linaka enjoyed her time shopping at each of the local stores. I spent most of my time taking pictures of the many pink and white blossoming trees as well as the castle and markets.
The Geisha district and the tea house
The day was soon coming to an end and we wanted to make our final stop in the Geisha district. Linaka wanted to visit a geisha tea house. Since it was within walking distance, we walked from Kanazawa castle to the Geisha district. It wasn't hard to find, but it was a cold journey to make on foot.
At the Geisha district you could see many old houses including Shima (the Geisha tea house) that Linaka wanted to see. We were in luck, they were still open to the public. Because it was Sunday, many places were closing early. Again our photography was restricted in the tea house, but we were allowed to take pictures with small cameras or phones. It was a bit dark for some pictures but we snapped a few here and there.
Conclusion
We had a great day. It started out cold and rainy, but we had fun exploring and visiting various places. Linaka was a little stubborn and did not bring her jacket, but I was kind enough to lend her mine. We ended our day by taking a local bus back to our hotel. Actually, the bus took us to the general area where we walked towards our hotel but got detoured by a pancake place. So it was a nice pancake dinner before we finally called it a day. Tomorrow we make our journey back to Tokyo for our final days in Japan.