Japan
Days 11-12: Our Rainy Day in Kyoto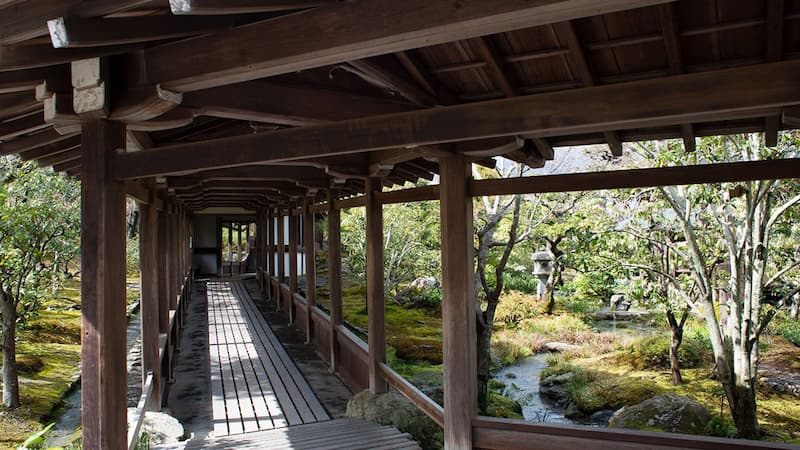 On this day we spent our morning making sweets in Kyoto and the afternoon we explored Arashiyama. The forecast was morning rain, but this did not hamper our sight seeing. Luckily for us, it did not rain much.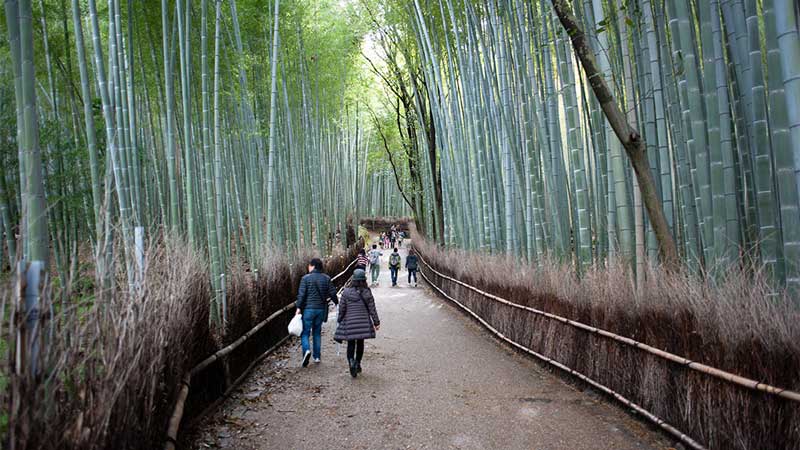 Yesterday we left Miyajima Island and travelled to Kyoto. We spent most of the day commuting via train. By the time we got to Kyoto we were so exhausted that we checked into our accommodations and relaxed for the rest of the day.
You can read Linaka's account of the day here: "Day 12 Exploring Arashiyama, Kyoto".
First impressions of Kyoto
What can I say? Kyoto was not what I was expecting. For some reason I had forgotten that Kyoto is a modern city with modern architecture, cars and modern people. I had imagined Kyoto to be more ancient and traditional, with ancient architecture, a much smaller city and people dressed in yukata and kimono. I expected to see old cobble stone roads and maybe rickshaws pulling people around. Perhaps this was a fantasy I dreamed up or just some unrealistic ideal.
But the reality is that Kyoto is a modern city interwoven with ancient culture and architecture. We arrived at a time when the cherry blossoms were just blooming and the local people were being encouraged to wear traditional yukata. Apparently, if you dressed in the traditional yukata or kimono you can get discounts at stores, restaurants and taxis.
Our morning making sweets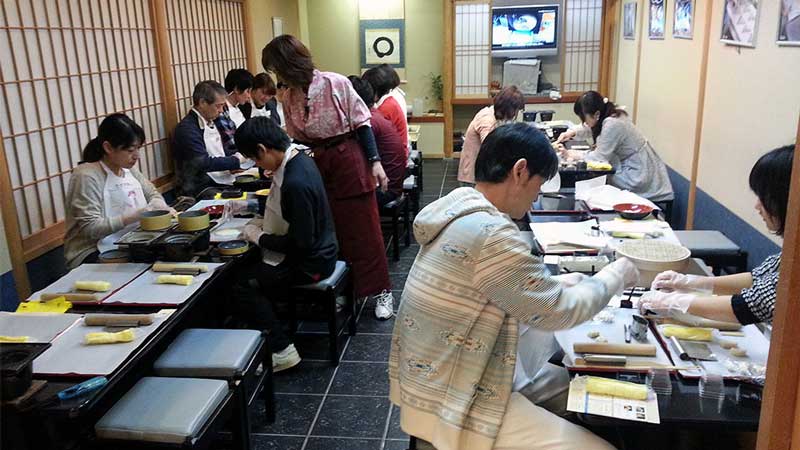 In the morning we had a guide (Sumie) and translator provided by Inside Japan Tours. She guided us throughout the day and arranged a morning session of making sweets. Both Linaka and I worked hard on making traditional Japanese sweets and I thought there would be some level of cooking involved, but luckily for us, it was as simple as kneading some dough, adding ingredients and putting it together. The sweets were nice and we had an opportunity to see what the finished product should look like. Needless to say, our sweets needed a lot of work.
Interestingly, sweet making seems to be quite popular. Several groups of people arrived as we were completing our session. Some were making more ornate sweets while others were making simple sweets like we made. Overall, it was a great morning experience. We even got to try some kelp tea. Unfortunately, I did not like it at all. Tasted like salted water or sea water, but our guide seemed to enjoy it and commented that it tasted like soup.
Arashiyama a place of beautiful gardens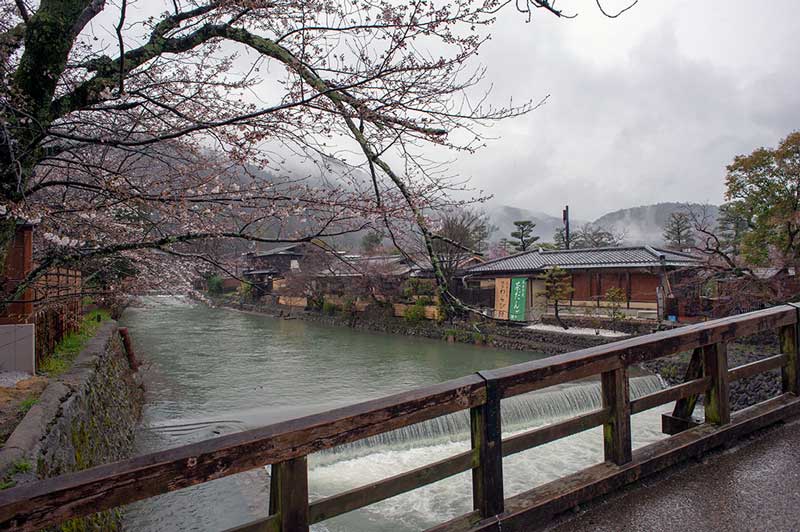 After our morning session making sweets, we journeyed by train to visit a more traditional part of Kyoto. Our guide took us to an area called Arashiyama. We got a very good view of the local river and Arashiyama mountain. The visit to the area allowed us to see many cherry blossoms that were in early bloom, but we also got to see Togetsu bridge and some of the local town and houses.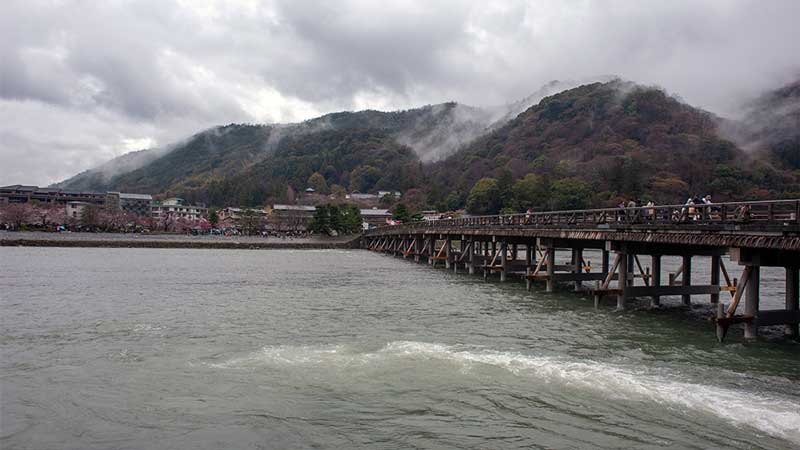 However, the main reason for visiting Arashiyama was to visit the local gardens. We went to Sogenchi Garden and Ryoanji Temple. There were many temples and shrines all over the place and of course the cherry blossoms were present everywhere. We got to see some traditional architecture, many visitors dressed in traditional yukata and I believe I saw some geisha touring around in a rickshaw. Unfortunately, I am not an expert to be able to distinguish between geisha, maiko or geiko. But they looked very nice.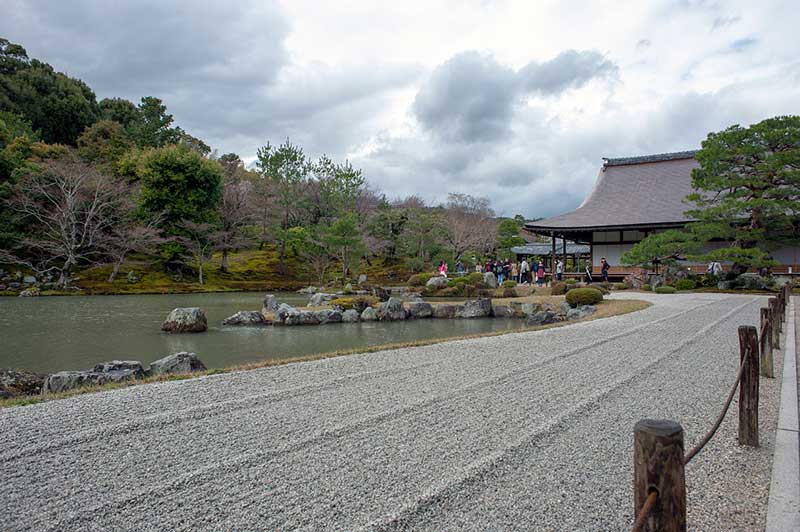 Besides visiting some traditional rock gardens, I would have to say the pinnacle of the day's tour was visiting and walking through the Arashiyama bamboo forest. Walking through the bamboo forest reminded me of those old kung-fu films where you see people floating on the tops of bamboo branches, but most specifically, some parts of the bamboo forest reminded me of scenes from ninja films. Overall, it was a great experience. Our guide told us that it is normally very busy, but because it had rained, not many people were out visiting the sites. So in essence we were lucky today.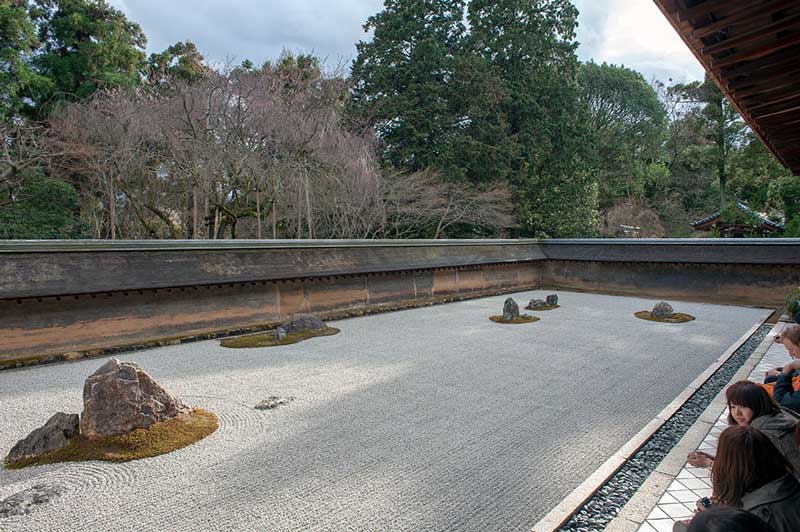 Conclusion
It started off as a rainy day with my expectations being a bit low, but as the day progressed and the weather improved, it was a great guided tour today. I have to say that without our guide we would have had a hard time getting to some of the places we visited today. We even found a local artist while we explored the streets of a neighbourhood. Our guide was kind enough to translate for us. We have a few more days to explore in Kyoto and tomorrow I believe we will be attending a tea ceremony. In the morning we may go visit a castle or maybe a temple. We shall see. Stay tuned for the next article. If you would like to contribute to this article, feel free to add in the comments below.