Japan
Day 18: Travelling to Kanazawa, Japan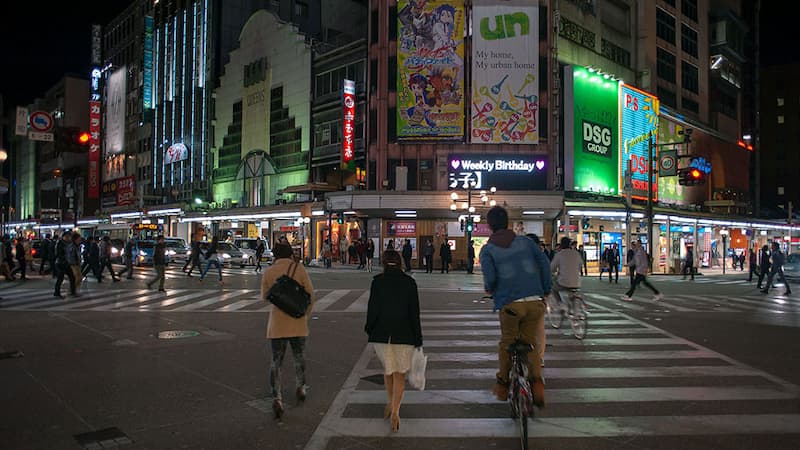 Today was an interesting day. We left Takayama on a cold and cloudy day. It had started to snow as we left our ryokan and headed to the train station. Once again, we left a city to move on to the next one. However, the train ride to Kanazawa was an interesting one and a fun journey.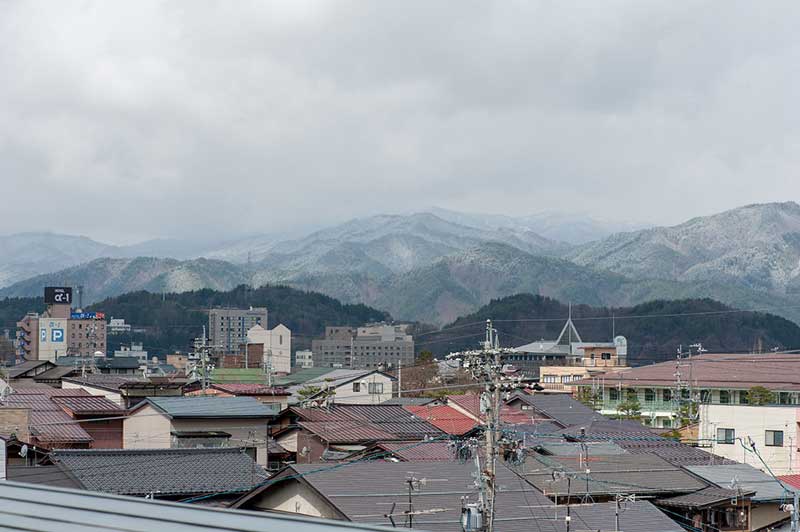 You can read Linaka's account of the day here: "Day 18, Through the mountains towards Kanazawa".
Train hopping to Kanazawa
When we were still in Kyoto, Linaka managed to reserve our tickets for the rest of the trip via train. We had reserved tickets to depart from Takayama in the afternoon, but Linaka felt that instead of sitting at the train station in Takayama we should hop on the next available train and get some seats in the non-reserved area. Each train has at least one car which has unreserved seats for travellers. Most cars you have to reserve your seat to get on.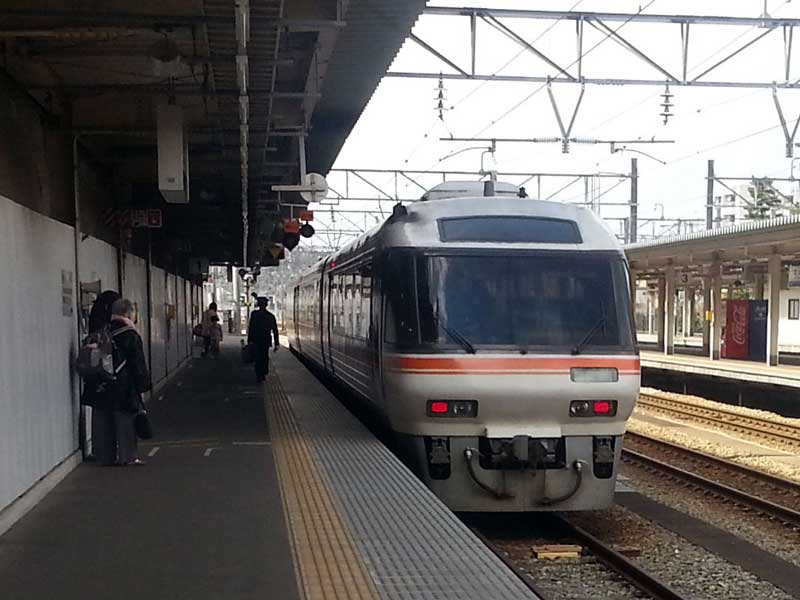 Our main objective for this long trip to Kanazawa was to get on the next available train, get to the front and hope to get some seats together to our next destination. The competition was high with many tourist from different countries trying to also get on the same car. Luckily we managed to get to the front and get onboard quickly. One advantage we had was figuring out the kanji for non-reserved seats. That helped us find the cars quickly and get on. Anyway, the trip to Kanazawa was a good one. Again we travelled through meandering tracks past mountains and rivers until we finally made it to our destination.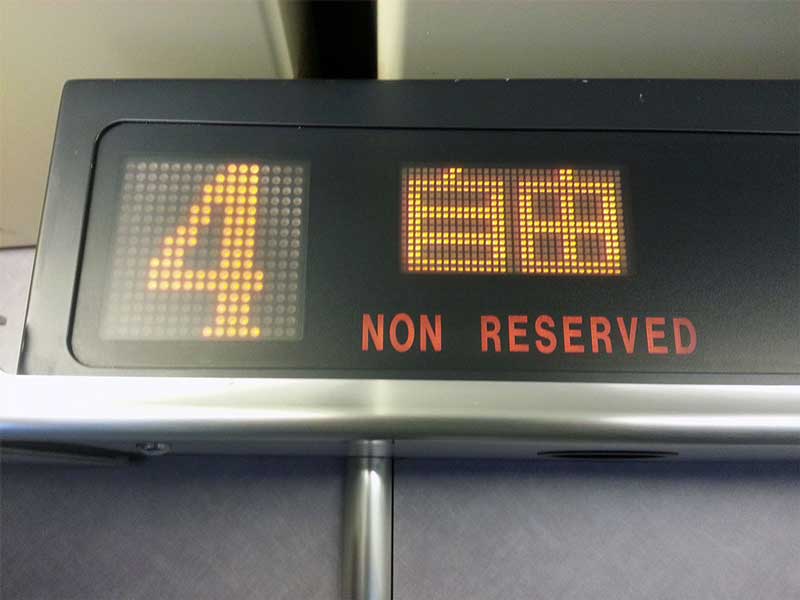 First day in Kanazawa
Learning to understand how the train and bus system works is a great advantage. Once we got to Kanazawa train station, Linaka spent an hour talking to an information help person at the information centre. He spoke English, but not very well and he was still learning new words. He was helpful enough to provide English maps and suggestions on where to go and what to do in Kanazawa.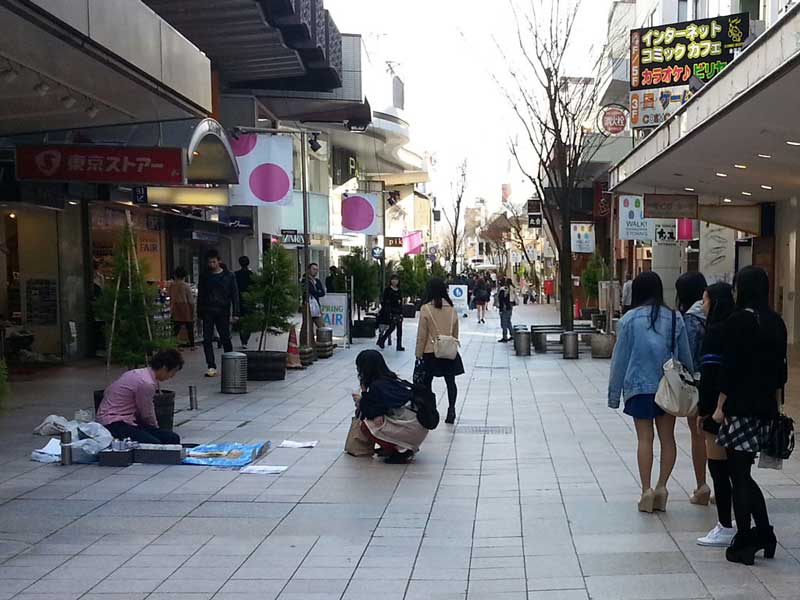 Once we got to the hotel and dropped our things, we decided to explore the area close to the hotel. I was hopping to do a little sight seeing, but we actually spent most of the time looking at shops and shopping. As we walked along the shopping areas we came upon a street artist named Takuma who was kind enough to do a piece of art for me and Linaka. We did not really have to pay, but he was accepting donations based on what we felt the work was worth. It was a nice piece of work which I'm sure Linaka will post later on her blog.
We continued to explore and shop before we headed back to the hotel. Linaka was a bit tired, but I decide to do a little more exploring at night and I went out to take some pictures. It was a bit strange to walk around the area. Many people looked like they belonged in an anime. There were people dressed in business suits with large wild hair and many ladies walking around with tiny skirts. Considering that it was freezing outside, I kept wondering how they manage to stay warm. After a little while outside, I returned to the hotel to watch some anime for an hour before going to sleep.
Conclusion
The trip from Takayama to Kanazawa was fun. Train hopping and trying to get on non-reserved cars was enjoyable. We were so glad we didn't have to feel crowded on these trips like we did when we were initially heading to Takayama. The first day in Kanazawa was also fun. I would have preferred a little more sight seeing and a lot less shopping, but Linaka likes to shop and most shops have items so unique it is unlikely we would find them anywhere else. Tomorrow we have a full day of fun planned out. In the morning we head to the ninja temple and in the afternoon it's a day in the geisha and samurai districts.