Japan
Day 9: Visiting Hiroshima, a day to remember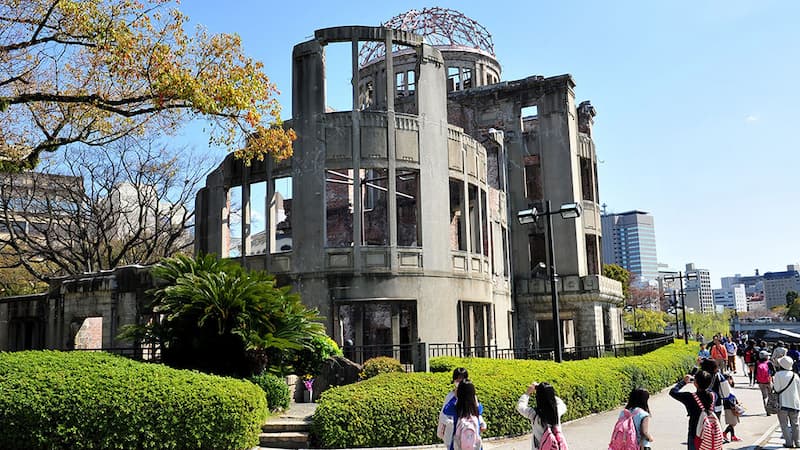 I never thought I would ever visit Hiroshima. It was one of those places which never crossed my mind before, but today Linaka and I were visiting the city and the iconic Atomic Bomb Dome. Before coming here, Linaka and I had discussed whether to make this one of our destinations. I was a little reluctant to visit but after discussing it for a while, we decided it should be one of our stops on our Japan trip.
Your can read Linaka's article for the day here: "Day 9: The road to Miyajima; Hiroshima"
The Hiroshima Atomic Bomb Dome
Hiroshima is well known around the world for being one of 2 cities to have been bombed by an atom bomb during World War II. Much of the city was destroy but one structure partly survived which has become an icon to remember, the Atom Bomb Dome. Some how the Atom Bomb Dome survive the destruction of the city and today I stood before it. I love history and to see such a powerful symbol was awe-inspiring. I was a bit speechless there. There were inscriptions in granite as well as small monuments around the structure, but the structure itself is the main reason people visit.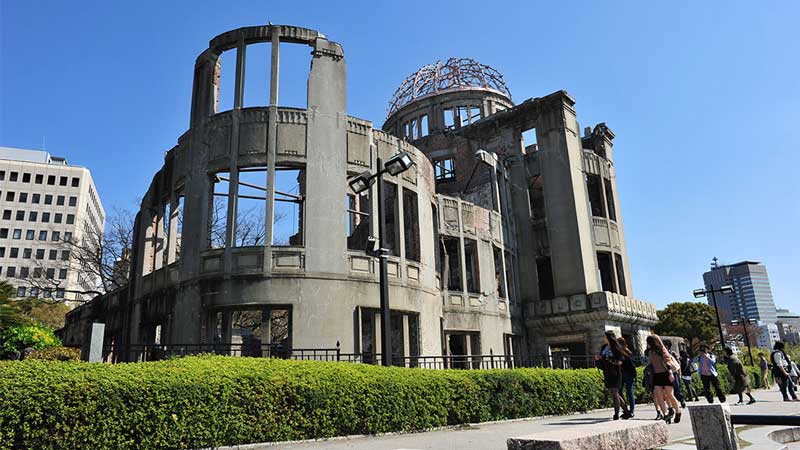 I wish I had more time to spend in Hiroshima, I did not think there would be other sites to visit within the city. There is a sight seeing bus from Hiroshima train station and you can take a tram straight to the Atom Bomb Dome. Besides that, other monuments have been rebuilt such as Hiroshima castle and Shukkeien Garden. Additionally, there are many other places to visit as well as exploring the city itself.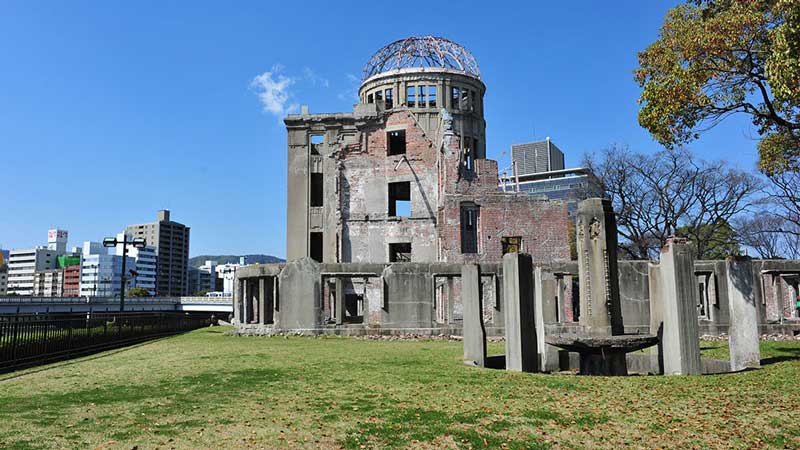 Conclusion
It was a great day to visit the city. We left Osaka on a cloudy morning and arrived on a sunny afternoon in Hiroshima. We did not have much time to explore the city so we made our way to the Atom Bomb Dome. It was a great experience seeing such an iconic structure which was a reminder of a devastating time. We ended our morning with a 2 hour tram ride to the main port where we took a ferry to Miyajima Island. Tomorrow we will spend a day in Miyajima Island and hope for another beautiful sunny day.