News
United UA 931 Diverted to Canada for a broken window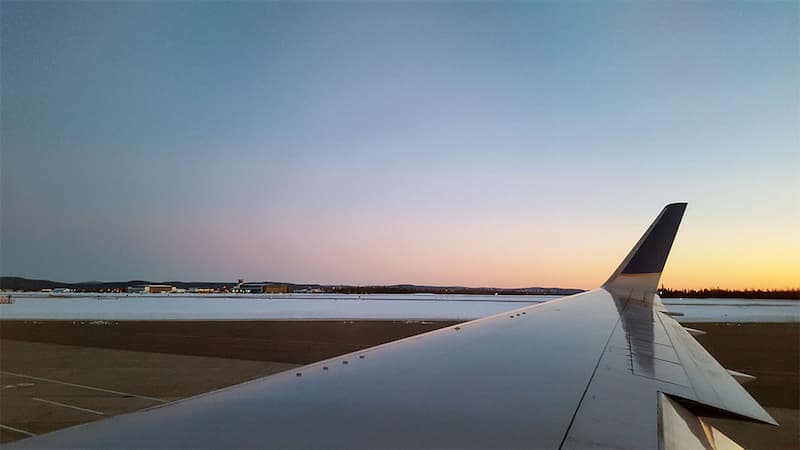 On October 27, 2018 United Airlines UA 931 was diverted to Happy Valley Goose Bay in Newfoundland, Canada. Shortly after take off from Chicago O'Hare International Airport, one of the pilots announced that the captain's window had shattered and that an emergency landing was required. The flight from Chicago to London had been diverted and delayed for more than six hours on what seemed like the edge of civilization in Northern Canada.
A Personal Account
For over a decade I have been enjoying my travels with British Airways but on this one occasion I found an online offer with United Airlines that I thought was a very good deal. It was not a direct flight. I was scheduled to fly from Houston to Chicago and then from Chicago to London.
I wonder now if the cost of the flight was worth the hassle I went through. Flying from Houston to Chicago was nothing memorable. However, in Chicago, I should have seen the signs before I flew out that day. The desk at the gate had announced the the flight was oversold and too many people were scheduled to fly out. United was offering $1,000 to anyone who would volunteer to fly out on the next flight. If I wasn't scheduled to work the next day I would have taken that offer.
It was then later announced that the plane was delayed and when the plane was available it was then announced that we were flying on an older model plane because the plane we were scheduled to fly out was having technical issues. Again, I should have seen these signs and taken the offer.
Once the plane took off, I tried to find peace an quiet on the long flight to London but about 30 minutes into the flight the captain then announced the emergency landing in Canada. I was happy we were landing instead of anything worst. After landing and waiting for about an hour, it was later announced that we could not leave the airplane because the air base we landed on was not a civilian airport. There were no hotels or any place to go and rest.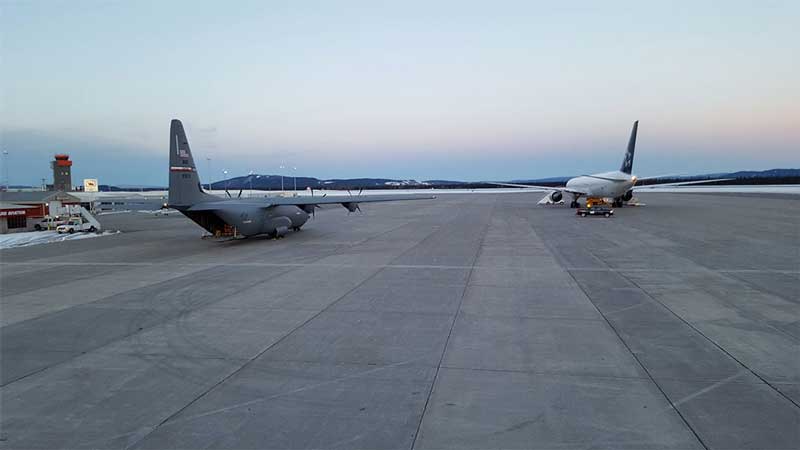 We landed in Goose Bay in Canada. The onboard map displayed our location far to the north of Canada. Looking out the window you could see sparse civilization with few buildings spread across the snow covered landscape. All I could see was snow as far as my eyes could see. There were military planes there so I assumed we were on a military base.
The captain assured us that a rescue plane would be sent out to get us before we could continue our journey. It took over six hours for the plane to arrive and happily it was a brand new luxury plane with way more seating available than our current plane. Because it was so cold outside, we could not walk over to the other plane, we had to be shuttled to the plane on school buses. Once onboard we were able to continue our journey without any further incidents.
What I learned
The experience itself was an uncomfortable journey. I later read online that United regularly lands in Goose Bay Canada because of faulty airplane issues. Had I known this before I would not have flown with them. At the very least United compensated us with $500 for the inconvenience. Will I be flying with them again? Well, I have little choice now since they have given me a credit to use only with their airlines. Perhaps I'll use that money to fly somewhere closer to the UK and enjoy a nicer flight.
I hope that this account helps other people who might be flying with United Airlines and experience similar issues.