United Kingdom
Places to see Cherry Blossoms in London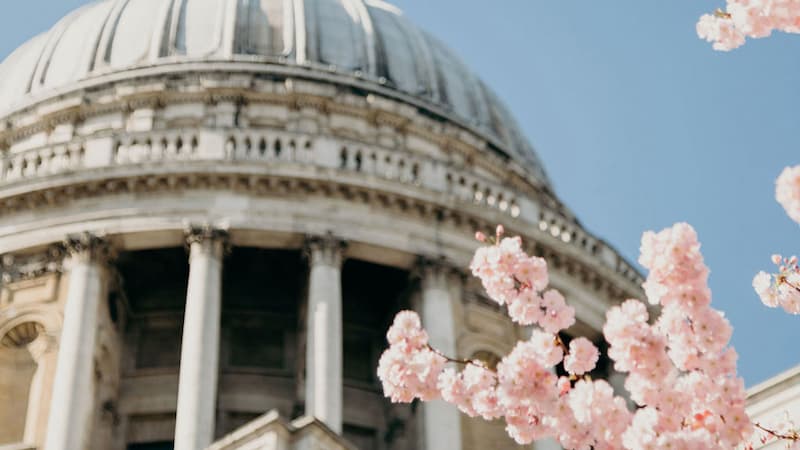 Did you know there are many cherry blossoms in London? Perhaps the most famous place to see cherry blossoms, this time of the year, is Japan. They dedicate forecasts and calendars to the blossoming of the sakura (cherry blossom). They even produce many sakura themed products such as cherry blossom chocolates, ice cream and many different types of drinks, including beer. A quick browse on Twitter (#hanami, #sakura, #cherryblossom) will produce many beautiful pictures of cherry blossoms.
And today - #cherryblossoms update from #London So incredibly pretty. Wandering and wondering this spring 💞🌸 pic.twitter.com/BHDTQ28Drx

— ANAMI (@AnamiAndBooks) April 13, 2016
London is one of the most popular destinations in the world and visiting during the spring is as much a treat as it is visiting Japan. During the spring each year cherry blossoms in London bloom for a short few weeks. The city has many green spaces which attract visitors and many of these places have cherry blossoms blooming.
Where to see cherry blossoms in London
Some of the most popular places to visit for cherry blossom viewing include:
Although these are some of the largest and more popular places to visit, there also many small and hidden parks around London with beautiful scenery.
For example, I live next to King George's Park, located in the Wandsworth borough south of the river Thames. For many years this park has bloomed beautifully with cherry blossoms. It is one of the most perfect places to have a picnic and view the cherry blossoms.
Hanami - is the traditional Japanese custom of enjoying the beauty of flowers, especially cherry blossoms. Many Japanese people have picnics in the park and enjoy viewing sakura (cherry blossoms).
Below is an example of the cherry blossoms in King George's Park.
Where else can you view cherry blossoms in London? Believe it or not, they are everywhere. You will find cherry blossoms randomly throughout the city, next to buildings, grocery stores, houses and anywhere there is a patch for a tree to grow. So if you are visiting London, the month of April can be a very colourful time of year.
Cherry Blossoms around England
One more thing. Cherry blossoms are not limited to London. If you take a trip out of the city, you will find many cherry blossoms out in the countryside. They are not as dense as you would find in Japan, but there are still quite a few nice scenes out in rural villages. If you like cherry blossom viewing, feel free to comment on where you have seen them in London our out in the countryside.